Free Remote Work & Team Software
The most popular software for managing remote teams. Track work activity, see who works on what, and improve productivity.
4.7 (4,492 reviews)
Work tracking software for remote teams
Track work with one click
Employees can track time they spend working using a timer app (web, mobile, desktop), or enter how much they've worked in an online timesheet.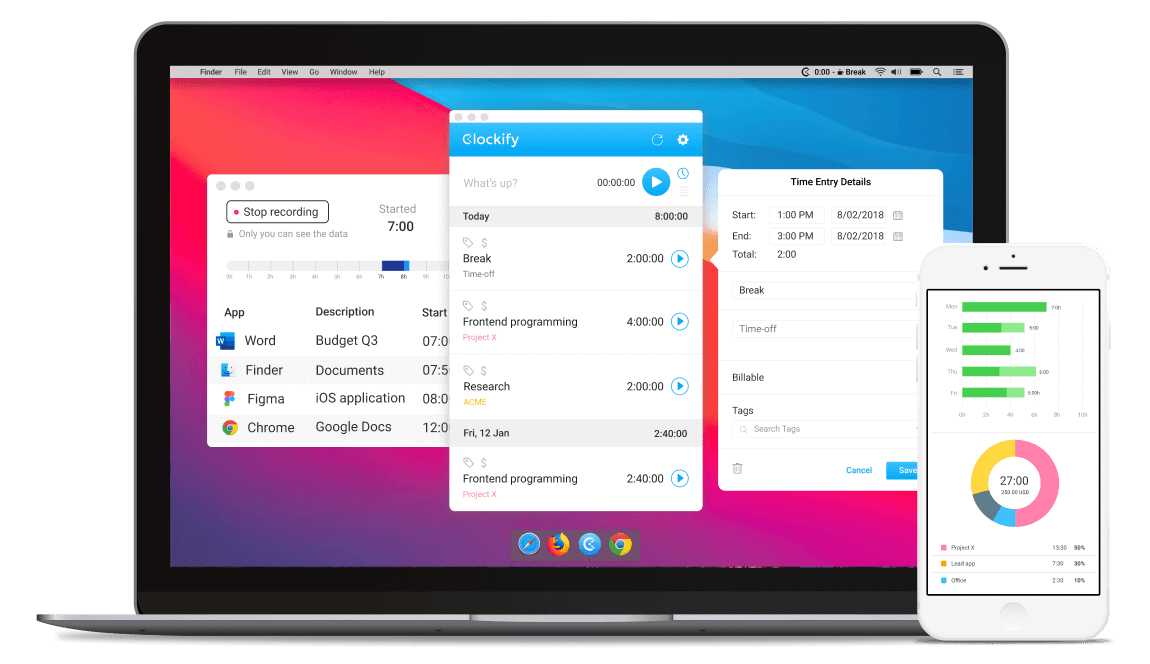 See who works on what
Reports break down all the tracked time and group it by project and employee. You can also export data in PDF, CSV, and Excel.
Learn more about: Calculating payroll | Calculating billables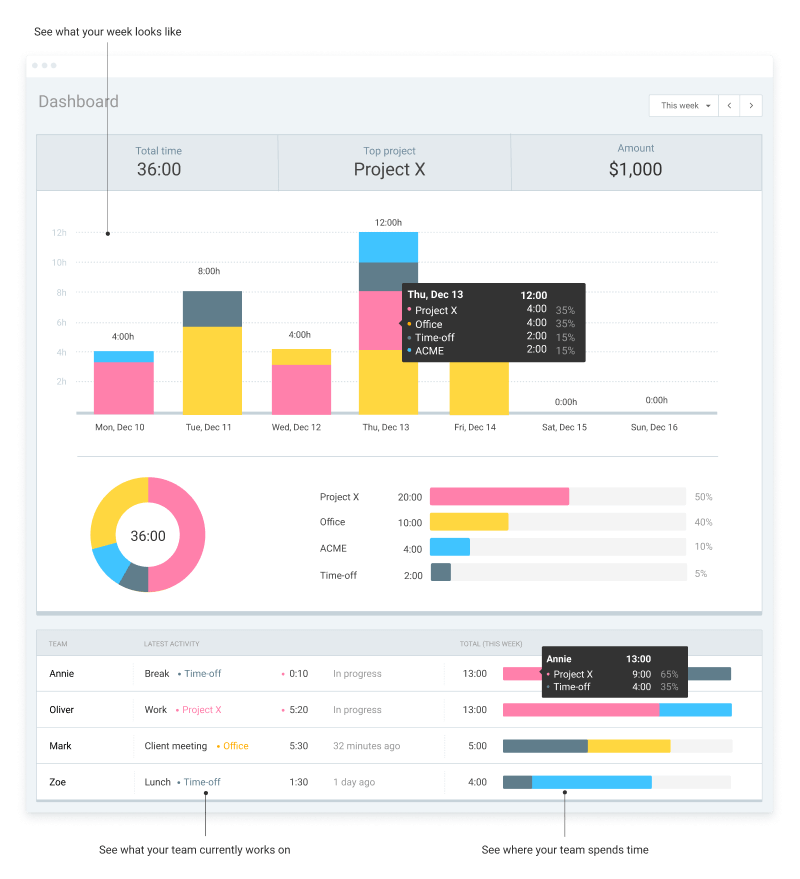 Track team attendance
Track the team's arrival and departure times, breaks, overtime, and time off on a daily basis.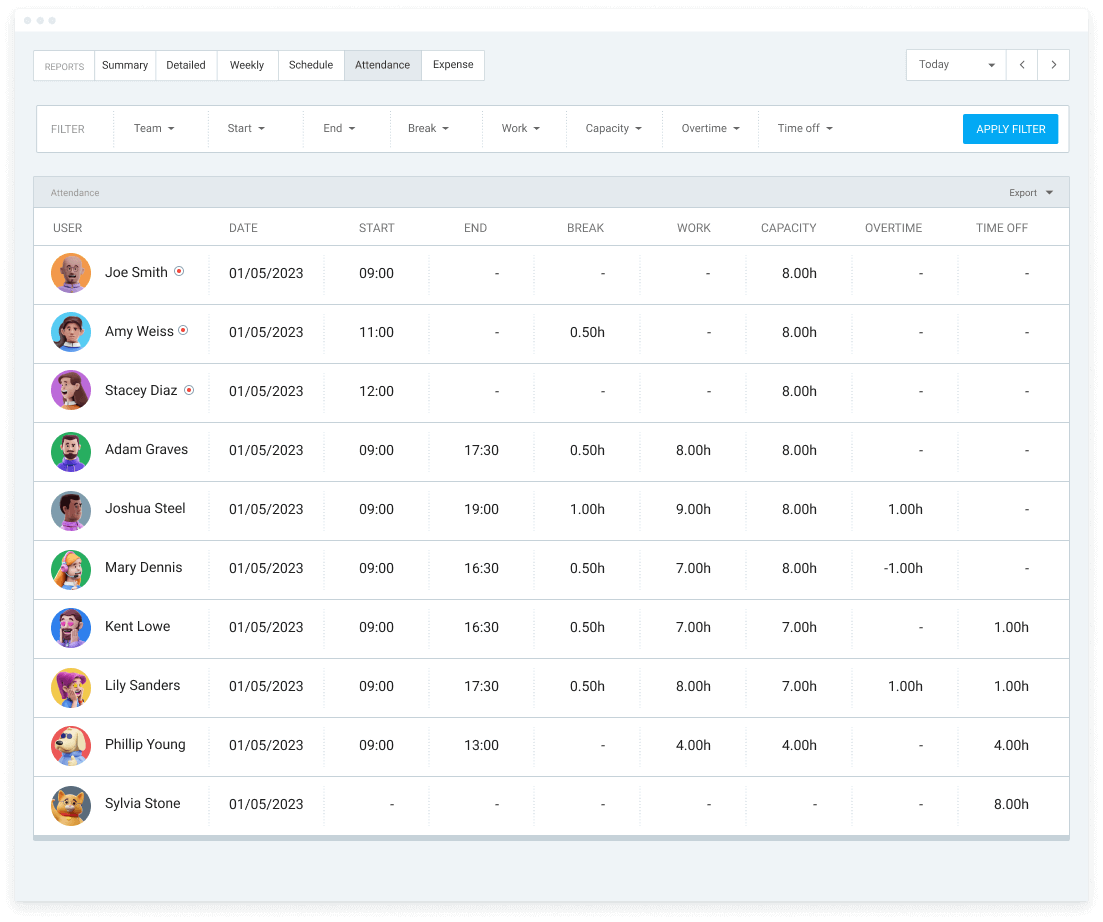 How to manage remote teams and work
Step 2
Set up tasks
Create projects, categorize them by clients, and create tasks on projects.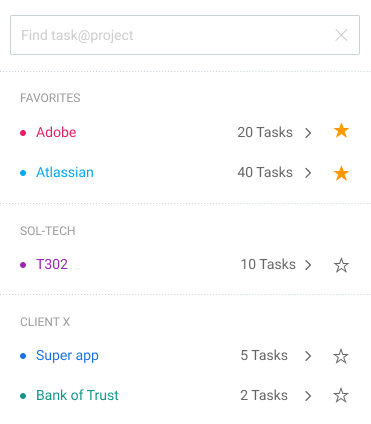 Step 3
Invite remote team
You can have an unlimited number of team members for free.
Step 4
Track time
Your team can track time using a timer or enter their time manually in a timesheet. They can enter time online, or via mobile or tablet app.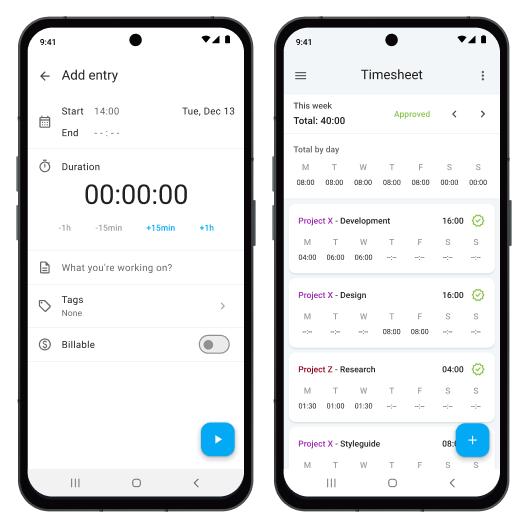 Step 5
See who works on what in real time
Team Dashboard shows you who currently works on what (their running timer), when was their last activity, and see a visual breakdown of their workweek.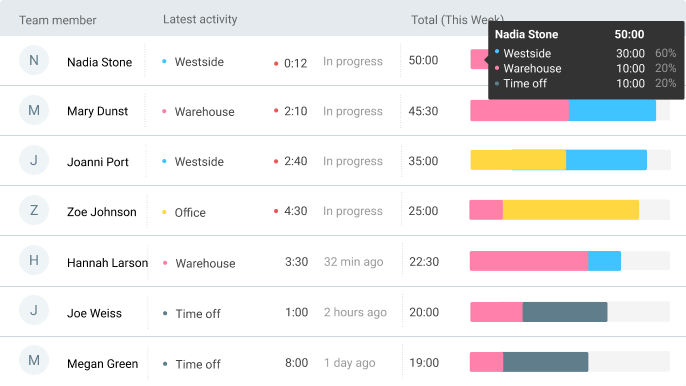 Step 6
Track team's overtime hours
Track daily employee arrival and departure times, breaks, overtime, and time off.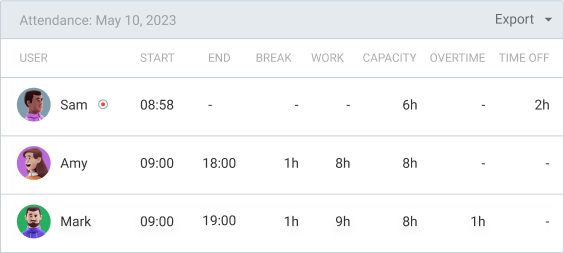 Step 7
Check employee hours in reports
Run an online report to see work broken down by team and activity.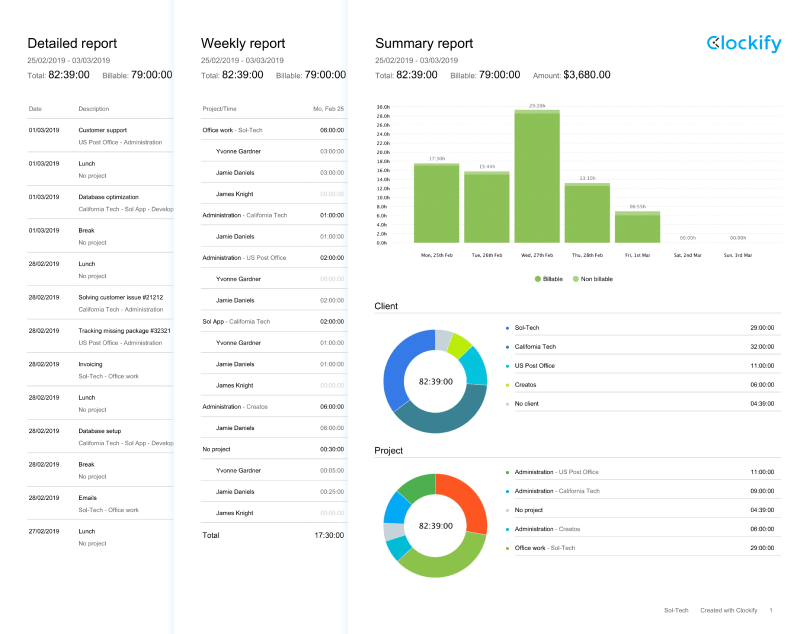 Step 8
Enable location tracking (optional)
See current or last known locations of your remote field employees.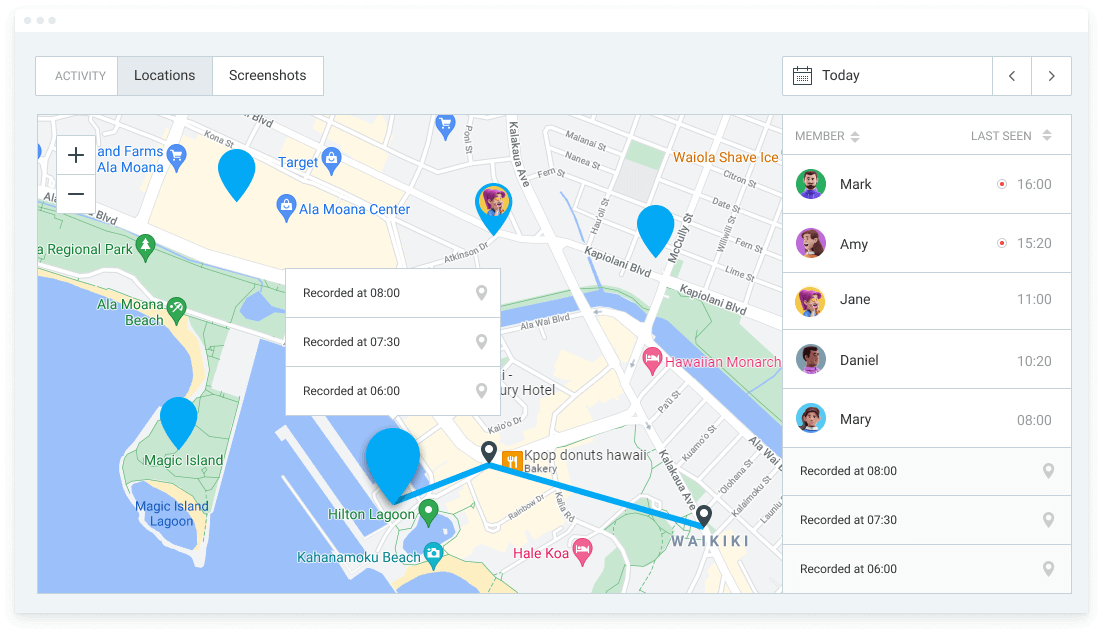 Step 9
Review screenshots (optional)
See how your day looked like by checking screenshots (monitoring can be turned on and off).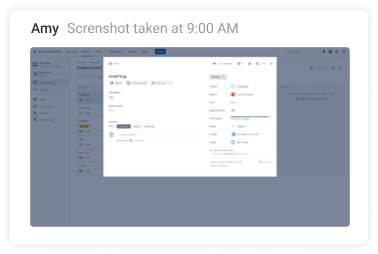 Clockify has everything we need, without costing a fortune
We used to spend $2,000 each month on a time tracker just so everyone could log their time. That was too much. So, we created Clockify. It has everything teams and companies really need, without costing a fortune

Nenad Milanovic, CEO at Clockify