How financial executive Ben Cole uses Clockify for time-blocking
Loads of people are desperate to escape doing their taxes, let alone become passionate about the financial sector.
Yet, some bright minds have a knack for crunching numbers and immersing themselves in all things finance. Ben Cole, the president of ERP Connect Consulting, is one of those folks.
You may wonder how we came across this topic and Ben in particular. Well, he recently mentioned Clockify in one of his social media posts.
In turn, this made us curious to discover what he does to get organized amid the time-consuming, never-ending to-do lists in his sector. Especially considering that he left a huge, well-established firm to launch his own company.
So, we did what we always do — we collected all our hows and whys and sat down with the man himself to ask all these questions:
Why Ben chose to become his own boss,
How he tackles his daily workload,
What is time blocking to Ben in his work, and
Why he has been using Clockify for 2 years.
Let's jump right in!
Ben Cole: a sneak peek into the life of a financial executive
Ben likes to describe himself as a busy, busy, busy financial professional. And that isn't him exaggerating about his workload. On the contrary, he runs a successful company with almost a dozen employees and needs to attend to many clients.
In a nutshell, Ben Cole is president at ERP Connect Consulting, where ERP stands for Enterprise Resource Planning. ERP is a platform that allows businesses to manage all the money that comes in and out of the business. In other words, ERP helps companies maintain their financial health by:
Gathering daily inputs for expense and sales, and
Tracking inventory and cash flow.
Today, Ben works and lives in Dallas, Texas. Yet, he has had a rich career. So, let's take a quick look at what preceded his current endeavors.
Ben graduated from Drake University with a Finance and Information Systems Double Major. Since then, he's been immersed in the financial world.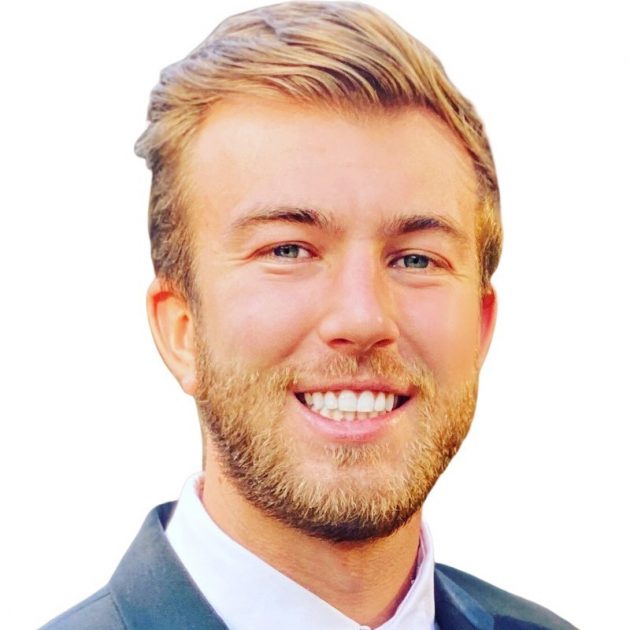 "I got my start in the ERP space in 2016. I worked at a large public accounting firm for 5 years, then worked for a smaller startup in Austin, Texas."
But Ben isn't your typical financial techie who barely maintains a work-life balance. In fact, he has a stable relationship with his soon-to-be wife, who he's getting married to in a few months.
Equally important, unlike in his previous jobs, he now gets to decide the values he wants to instill in his work environment. According to Ben, the most important company values include:
Quality,
Transparency, and
Efficiency.
But in any case, you may wonder why else he decided to quit his job at a big company, become his own boss, and establish a business of his making.
Let's find out!
Why Ben became self-employed
Unlike some of his peers, Ben thought he could grow a lot faster on his own — as opposed to being part of a well-known company. And it was this belief that set him off to a different course.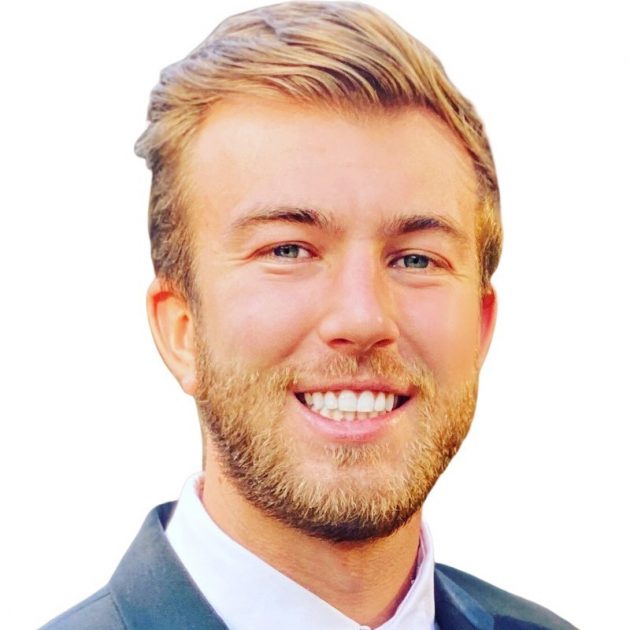 "What mainly led me to make the jump was the environment that I was in. With all the corporate-type deals, there's all the checks and balances; you got to wait your turn to get the promotion or the raise that you want."
In contrast, Ben's company uses a direct compensation model. Simply put, this model means that employees get paid based on what they produce — i.e., they earn their remuneration depending on what they bring into the firm. But, even more notably, Ben is confident this approach helps grow a team to achieve its full potential and develop lasting skills — skills that will future-proof everyone's job prospects: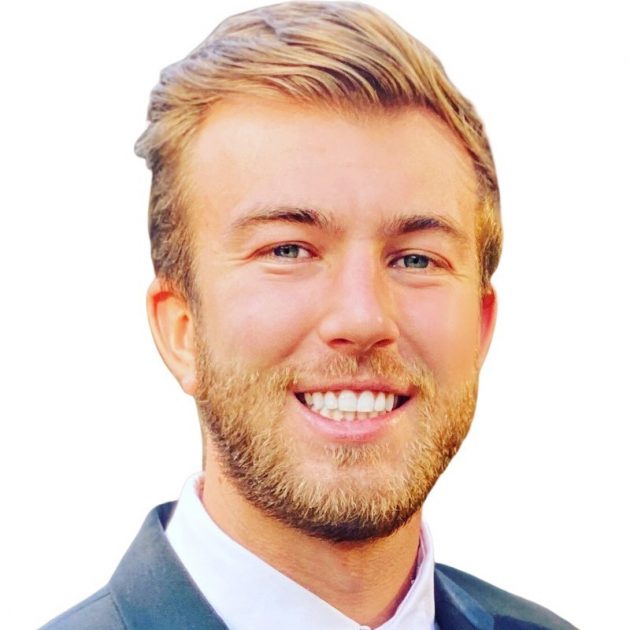 "If it all goes south and [a company business] doesn't work out, I've still got the skills and the technical knowledge to go work for any type of company that I was working at before."
💡 Clockify Pro Tip
Need a hand with paying your workforce the right way? Here are a few templates and some tried-and-tested wisdom on this topic:
How Ben tackles his daily workload
Most successful people have a system in place that, well, makes them successful.
Likewise, Ben is a busy financial professional and needs to juggle multiple tasks and projects every day. But no two days are the same.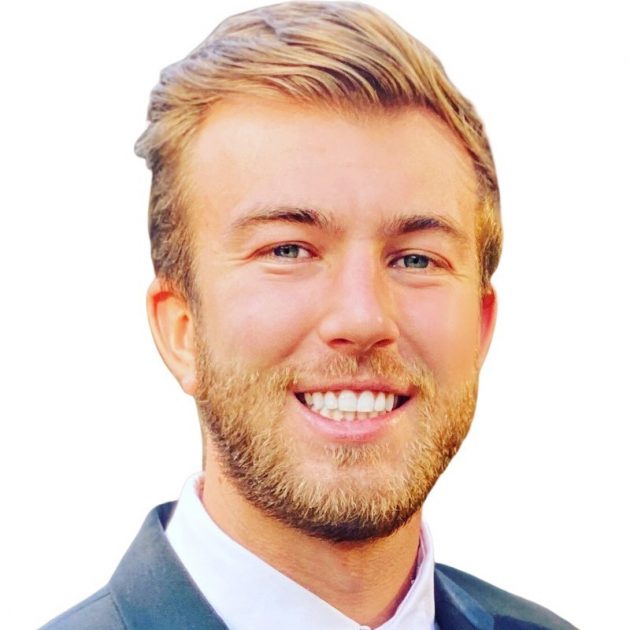 "Honestly, every day is a little bit different. This morning I woke up, got a quick workout in just to get the blood flowing; and had an internal call to go over some development pieces for our applications."
But what happens after he gets all this morning recap and energizing activities out of the way?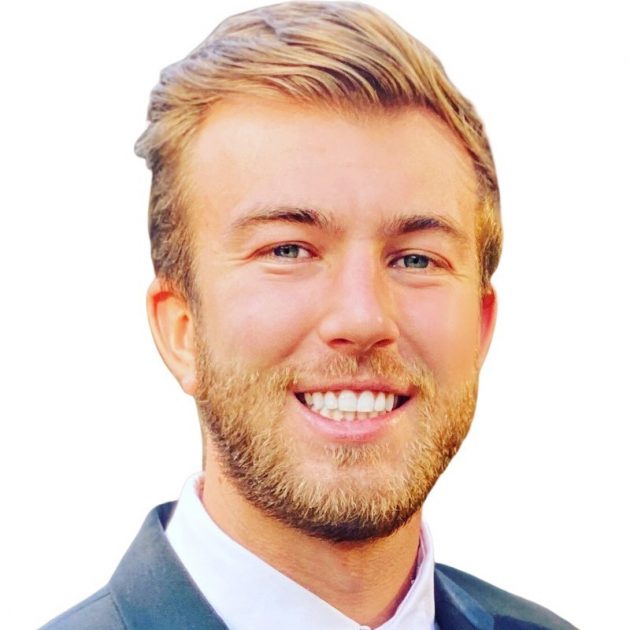 "Later this afternoon, I've got a few customer calls and another project kicking off this week. I think the biggest thing is rolling with the changes and being flexible to tend to the highest priority items."
With so much on his plate, we were eager to learn about Ben's most prominent stumbling blocks in his workday.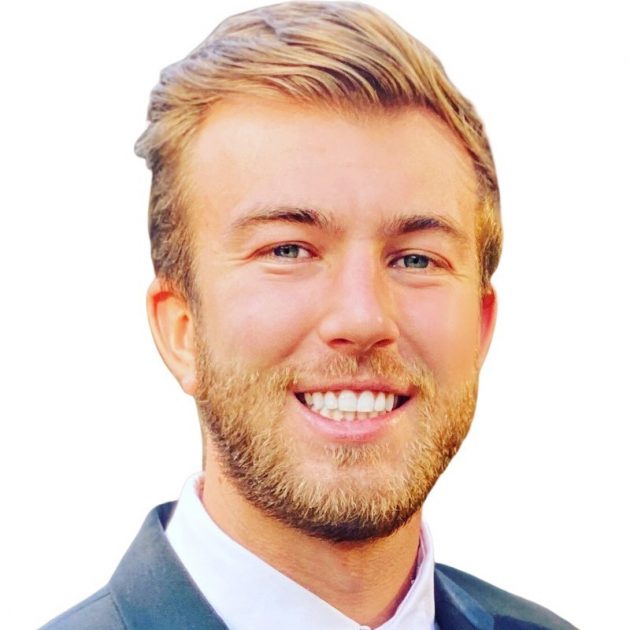 "I think the biggest obstacle is the unexpected. So, right now, I've got 6 or 7 more meetings today. But you never know when somebody's gonna call and need something."
Apart from the endless stream of incoming requests, Ben still has to make do with the limited resource we call time. Thus, he makes it essential to set apart what matters from everything else.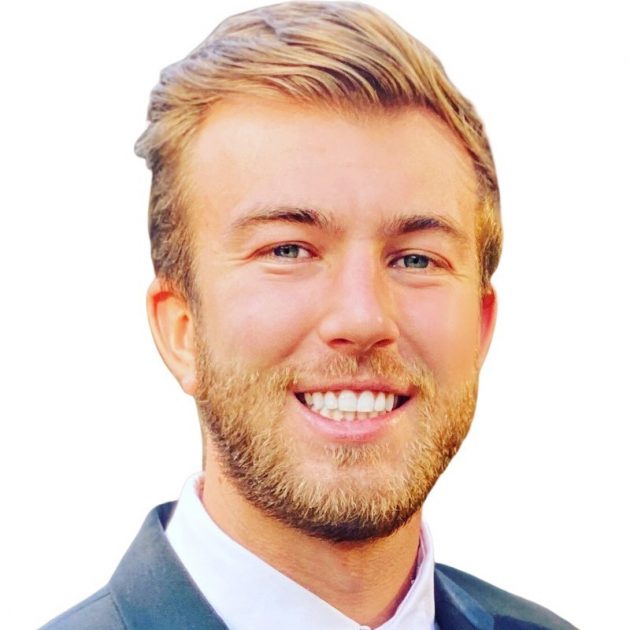 "Time is always your biggest asset. You're not getting more of it; and really being able to prioritize those items and look at what you need to do right now versus what can wait and really trying not to get derailed."
That sets the stage for the next question we sent Ben's way. You guessed it: priorities!
Ben's thoughts on setting priorities
To get him started on the arguably most important thing in his industry — and any other industry, really — we spoke about telling priorities from non-priorities.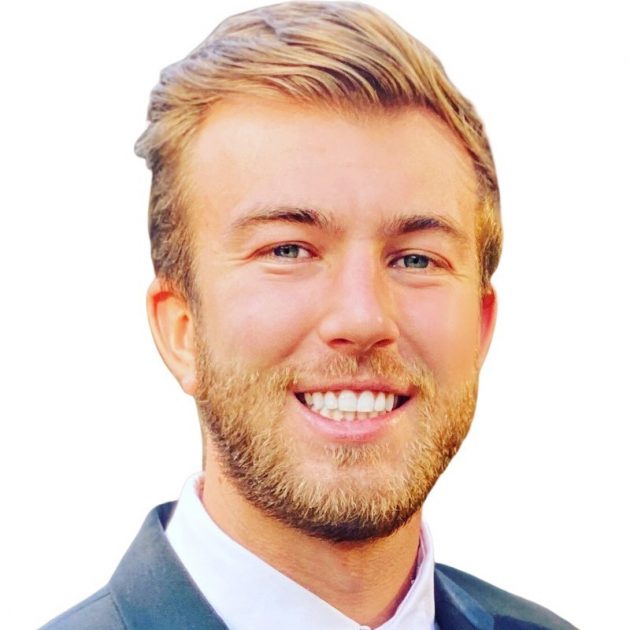 "I'm a big to-do list guy. And sometimes, to-do lists even can get out of hand. My to-do list usually has 20 or 30 things on it."
But Ben has a solution to the ever-increasing demands on his time.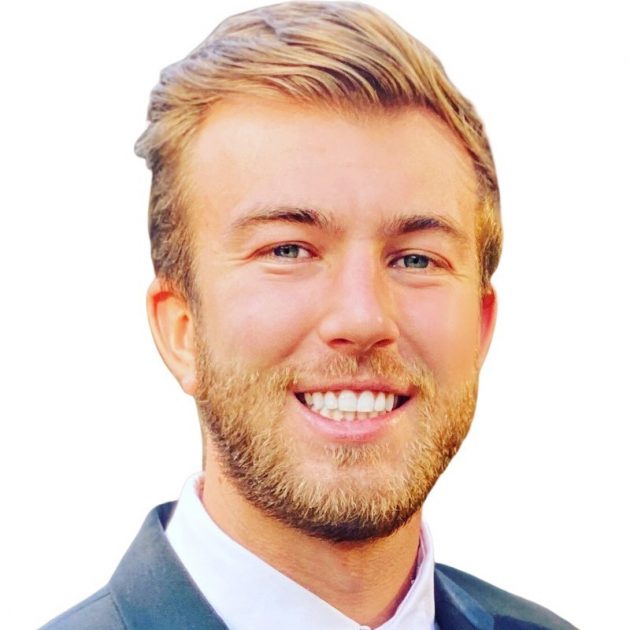 "I always try to use [a concept] called 'today's top 3.' I literally write the 3 things down that I want to get done today. At the end of the day, I look [and ask myself]: Is my day successful? It's successful if I got those 3 things done. I don't know what's coming [but I'm always] hyper-focusing and prioritizing those top 3."
💡 Clockify Pro Tip
If you too find value in creating to-do lists, check out the following articles, where we dig deeper into the exciting world of to-do lists:
Ben says he's happy when he knocks out those most important tasks, creating a feedback loop. Interestingly, however, he prefers to jot down his critical items on a physical post-it note.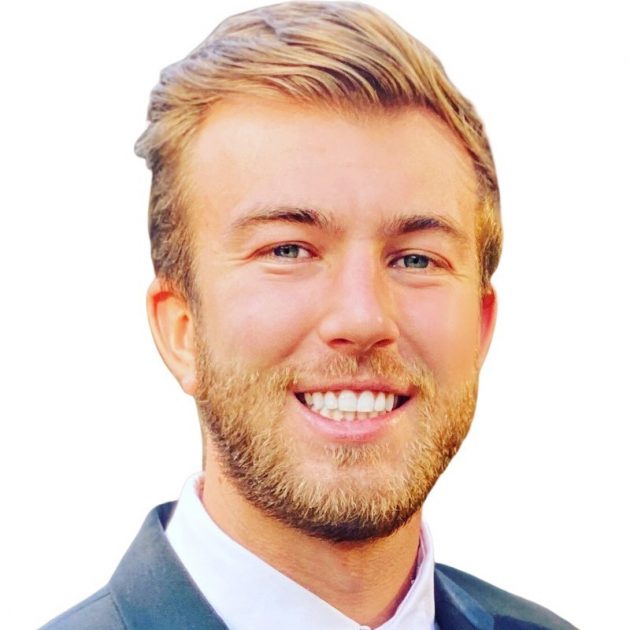 "I'm a big proponent of writing down on a piece of paper because it really forces you to do it — whether it be your top 3 or your top 5. I think it's like setting goals. If you set your goals so big that you know you can never reach them, they're not really goals, right?"
He believes professionals need to be realistic about their objectives because doing something without getting anywhere… What's the point of that again?
For our final chapter in Ben's story, we nerd out about a few time-tested productivity techniques and how Clockify fits in.
Tracking time: The game-changer in Ben's work life
The life of a financial expert and a president of a growing company can be taxing. Go figure!
But seriously, Ben has to schedule time for what's essential and address the small, less important items too. All day long, every day.To stay productive throughout, Ben needs to approach his workload efficiently and effectively. And he doesn't claim that juggling his personal and professional ambitions is a walk in the park either. It's quite the opposite.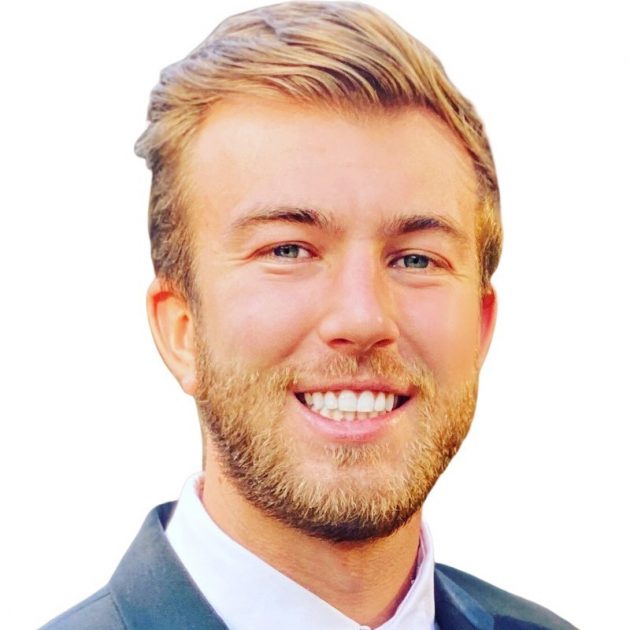 "'I'd say the biggest thing that overlaps in both [my personal and professional life] is that I'm extremely busy. Whether it's trying to create new products or bring on new clients, or just trying to keep up with my personal life, as I have a fiancée and we've got a cat and a dog; [and] I love to go golf and I love to go skiing."
The cure for so much stress and mess? Along with other platforms, Ben has found Clockify to be a practical tool that helps him get to the end of his days feeling like he has accomplished plenty.
Anyway, here's a preview of the LinkedIn post that sparked our interest to interview Ben.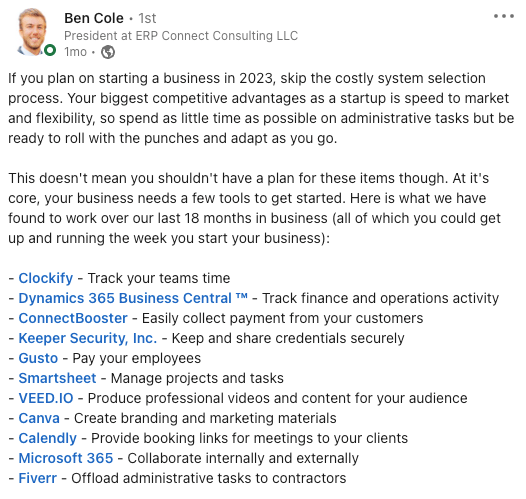 Unsurprisingly, we were curious about how Ben ran into Clockify and the benefits his team reaped from using our time-blocking app for the past 2 years.
💡 Clockify Pro Tip
Many professionals think they're burned out when they're "just" overworked — and vice versa. Learn the difference between the two in our blog post:
How Ben came across Clockify
Ben's been thriving in the financial sector for almost a decade, using many powerful tools to improve workflows along the way. But he says he's embarrassed to mention his platform of choice for tracking time before settling on Clockify. Spoiler alert — it was Excel.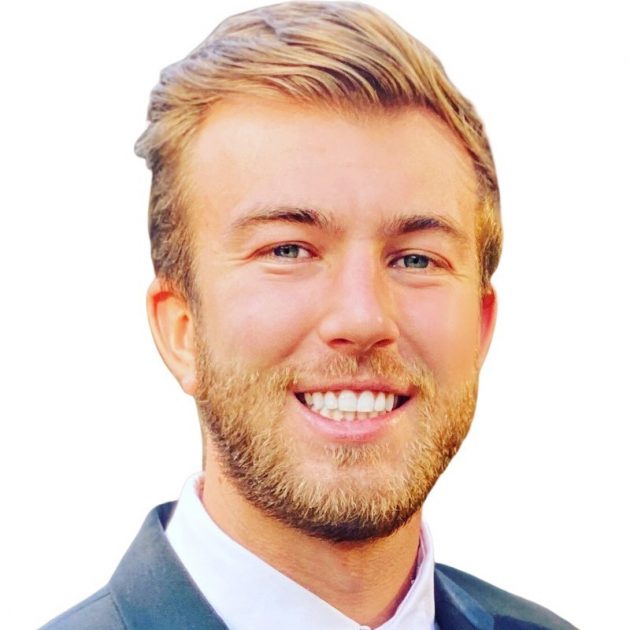 "We started using Clockify probably 3 months in after I started my business. One of my colleagues, Stefan Maron, introduced me to the tool. He had a prototype of a Clockify integration with Business Central."
Above all, the useful integration (between Clockify and Business Central) led Ben to realize that Clockify could be a game-changer in his work.
Why Ben thinks Clockify is a huge time saver
Ben feels he adopted Clockify quickly because he was a one-person team at the time. But he believes it's also quite easy for any large workforce to embrace the tool — as long as you start the onboarding process sooner rather than later.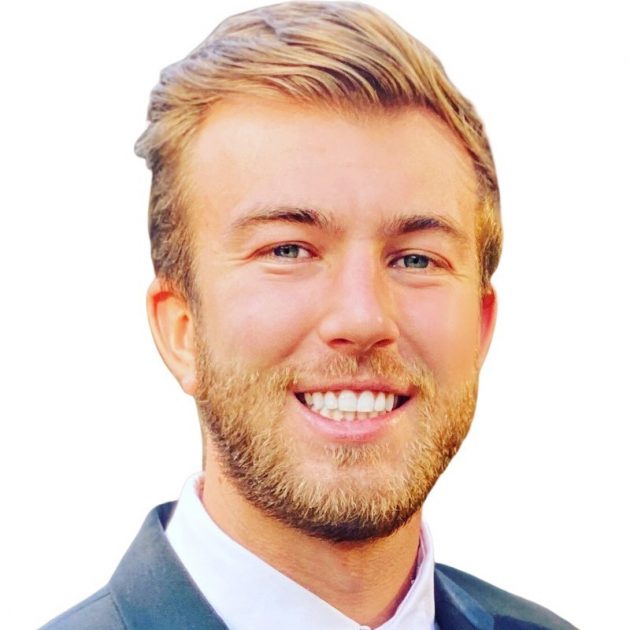 "My big thing is implementing the tools before you need them because it's so much easier to onboard others. If you've got 10 employees all working in Excel and then you try to get them to go to Clockify — it's still possible and probably not too difficult — but it's a lot easier [to do it beforehand]."
With over 80 integrations, Clockify works seamlessly with a diverse set of apps. Ben says he's very happy with how the integration with Business Central saves him hours every week.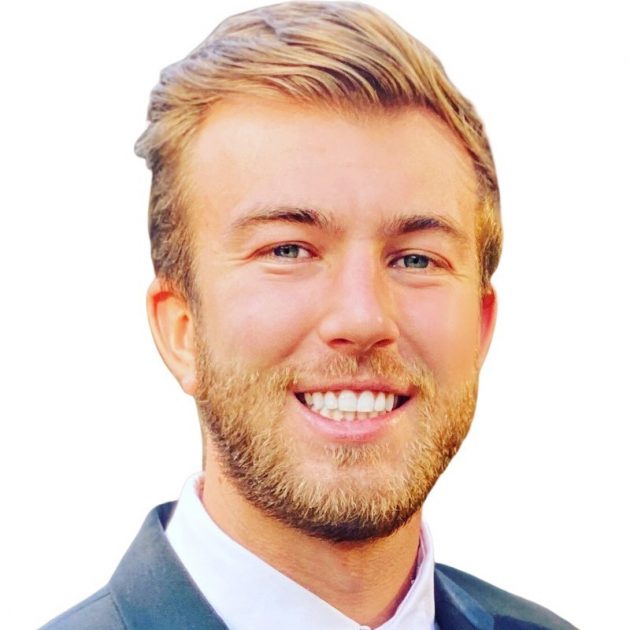 "It works seamlessly and it probably saves me 4 hours per week now. [With the current size of our team], it would probably take me an entire day [to do it manually]. I know it would take 4 hours because it used to take me 2 when it was just me doing it in Excel. And we've 10 Xed since then."
Apart from saving Ben a bunch of time, Clockify makes it easy for him to create invoices inside the platform and send them to customers.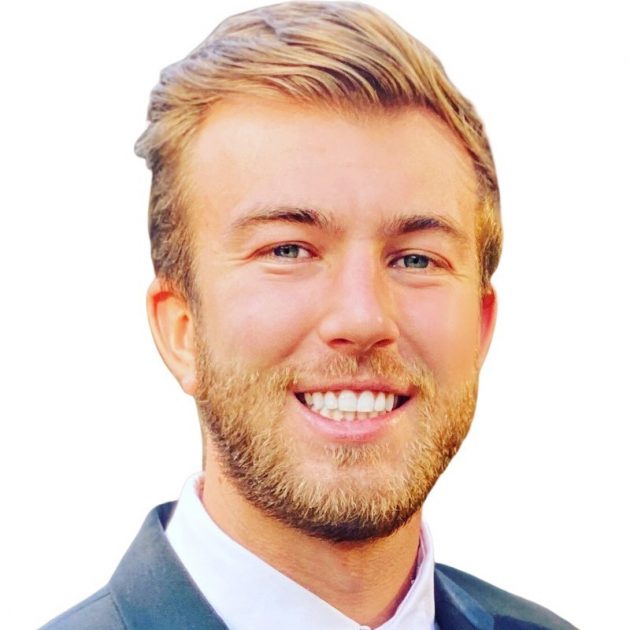 "I couldn't imagine our organization without Clockify, as it takes all the time entries and puts them directly into an invoice in my financial system. Then I just click a button and it emails all of my invoices to my clients."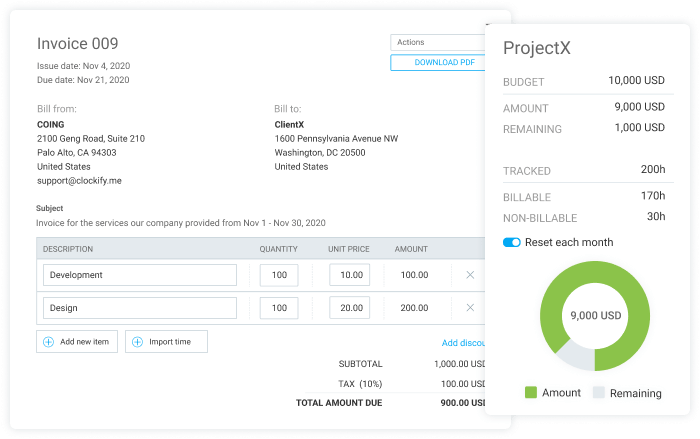 💡 Clockify Pro Tip
Want to learn the ins and outs of getting paid on time? Here's a quick guide on how:
Clockify features that Ben likes best
With dozens of handy features for individuals and businesses, Clockify can easily improve processes at work. From tracking time to reporting and exporting data, Clockify lets you manage your time more efficiently.
So, let's see which features Ben finds most helpful when it comes to working with clients and team members.
Feature #1: Time blocking + calendar integration
Ben says that calendar blocking is a nice touch to his busy schedule.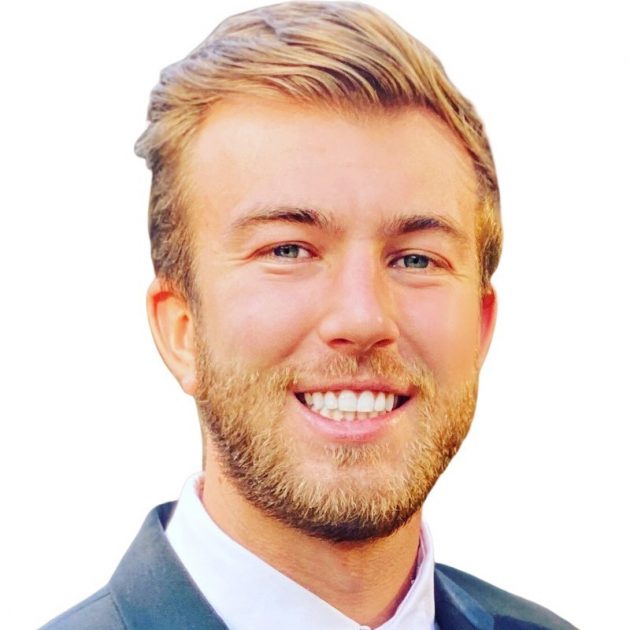 "I've got this meeting that I can tag as administrative, and then the next meeting I might have is a billable client meeting. So, [it's helpful to be able] to use that and at the end of the day — go into Clockify and literally just click each calendar event."
What's more, the calendar view feature allows Ben's team to work transparently and get a crystal-clear image of their tasks, activities, and events. Apart from that, Clockify lets his company get paid more quickly and easily — zero friction involved.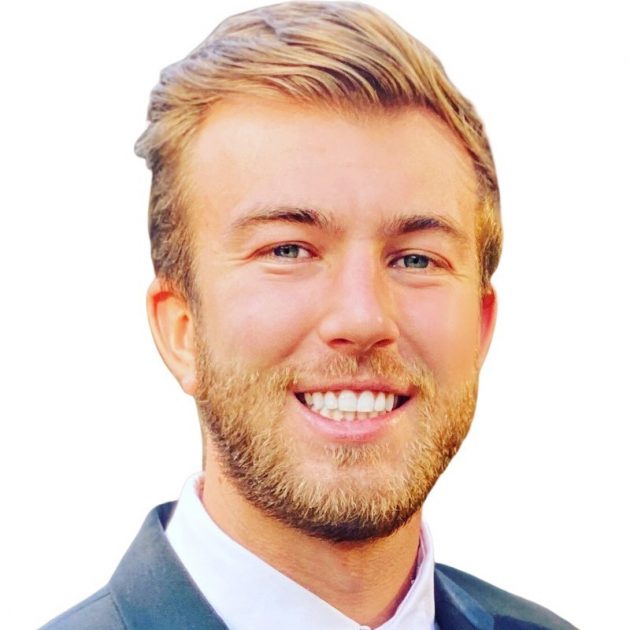 "Basically, transition it into a billable client time entry or an administrative entry — and Clockify tracks how much time everybody's working. So the calendar is absolutely the #1 thing that I use."
Yet, the visually appealing layout of activities isn't the only thing Ben loves about Clockify. He also uses the calendar as a time-blocking planner and a productivity powerhouse.
Interestingly, Ben quickly stores upcoming events or tasks by creating 30-minute blocks on his calendar. He uses simple descriptions like X, Y, Z client. And that works wonders for him!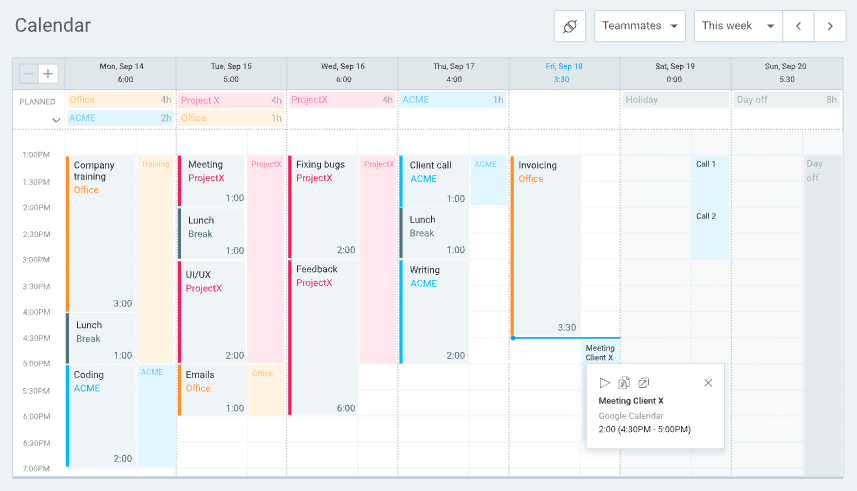 What's more, Ben uses the calendar view as a second brain, as it allows him and his team to keep track of as many different things as they need.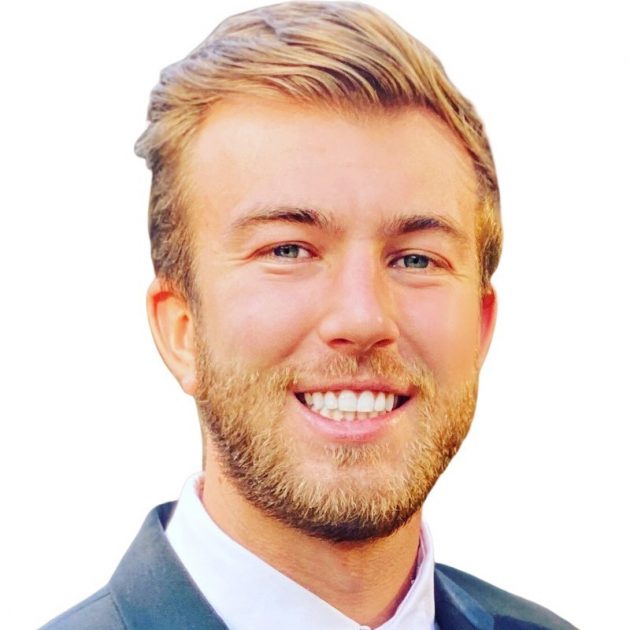 "On a crazy day, it's going to be hard to remember 15 different meetings you had. Rather, they're already on my calendar. I just go click them."
Overall, Ben's happy with Clockify because it saves him and his business dozens of hours every month.
💡 Clockify Pro Tip
Need a refresher on time blocking? You're in luck — we have this in-depth guide on just this topic:
Feature #2: Clocking in/out
Clockify allows Ben's team to avoid doing one of the most tiresome things — clocking time. So, we asked him to give us his two cents on this in a real-life scenario.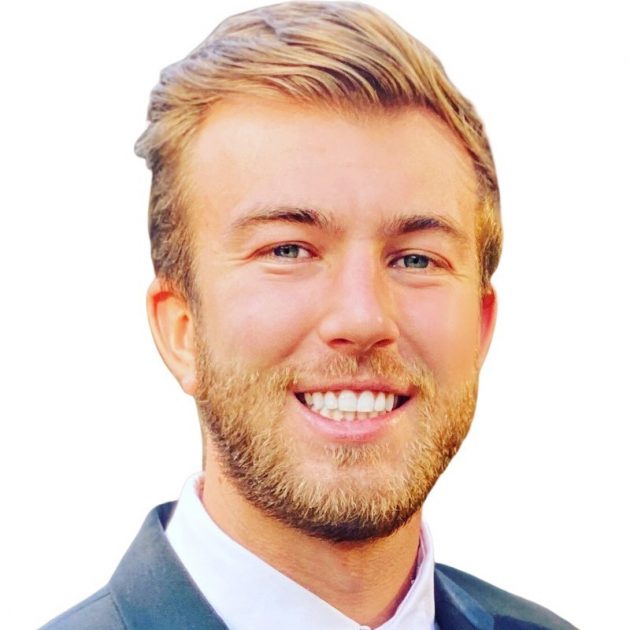 "For anybody that works in professional service, your least favorite thing is entering time whenever it might be. The last thing you want to do is spend 15 minutes entering all your time manually. So, Clockify makes it very easy to streamline that, both from my end and from the user's end."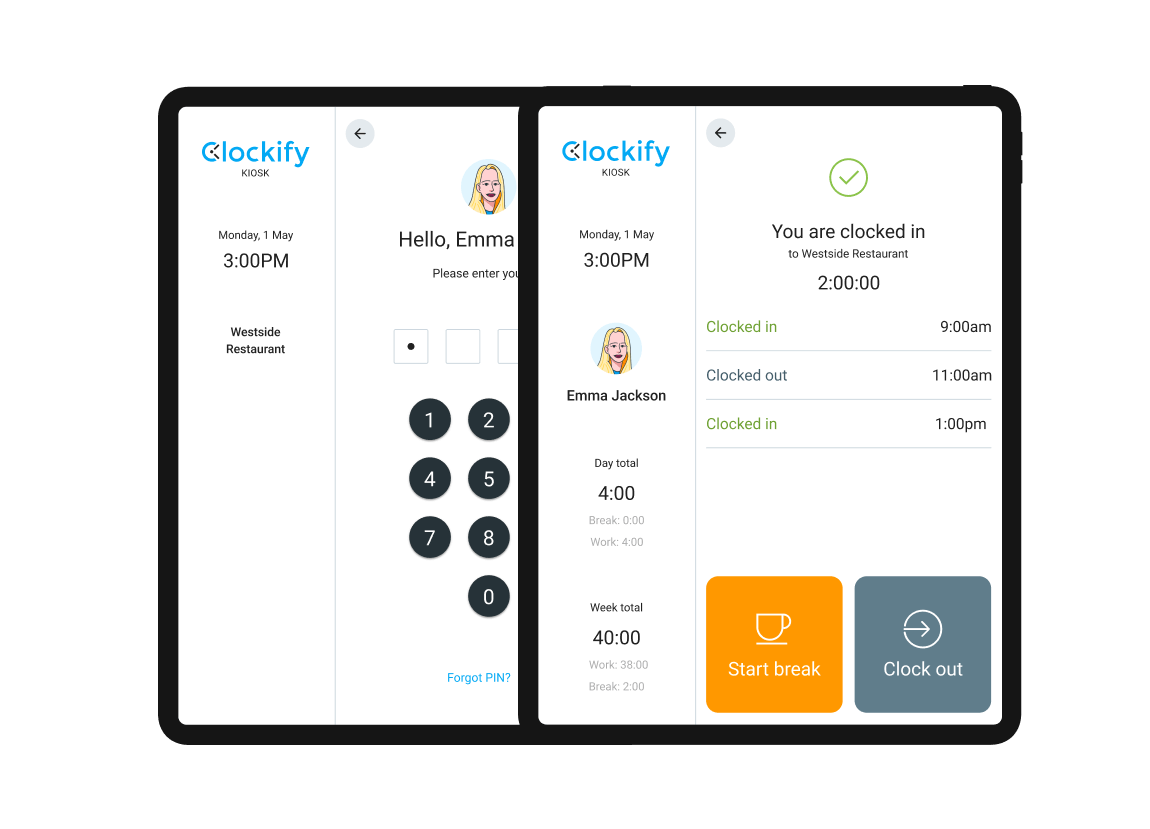 With this feature, Ben can easily track employee attendance and get clock-in and clock-out reports. But most importantly, his team can conveniently clock their time on any device, either online or offline.
💡 Clockify Pro Tip
If you want to get a handle on how your employees clock in and out and master other areas of tracking time, check out this short blog post:
Feature #3: Automatic reminders
Instead of chasing his team members to make time entries, Ben can do other, more important things. How? Well, Clockify does the job for him and sends out automatic reminders to team members.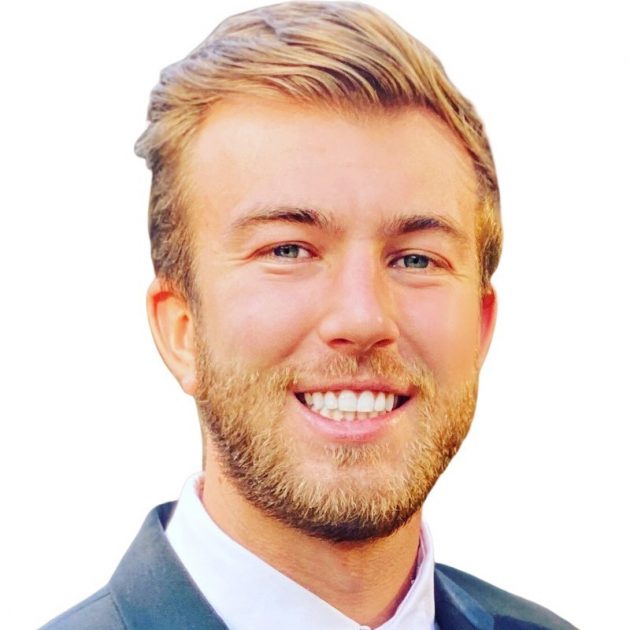 "Clockify has great features to remind people to submit their time. So, I don't have to follow up with anyone. Clockify does that for me, which I've seen really good returns on in terms of how quickly people are putting their time in."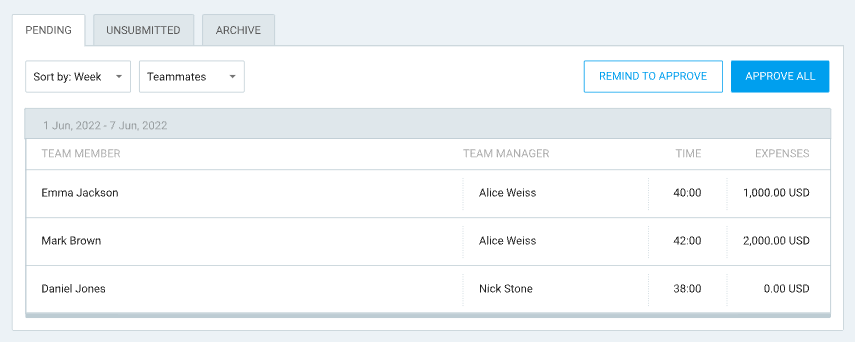 To set reminders like Ben does every day, all you need to do is choose your:
Working hours and working days, and
The time after which you want Clockify to send you a reminder.
That's it!
Feature #4: Reports
Another neat feature Ben happily talks about are Clockify reports. This addition helps his team to manage projects and learn what everyone's been up to lately.
Apart from avoiding to waste time, the unique Clockify reporting feature lets Ben see where and how his team spends time by getting a full summary of tracked hours — and even billable hours — in neatly packed reports. All your team needs to do is record time using a real-time tracker or manually clocking in hours in the timesheet.
Ben explains how the reports allow him to remain atop of his company's massive workload.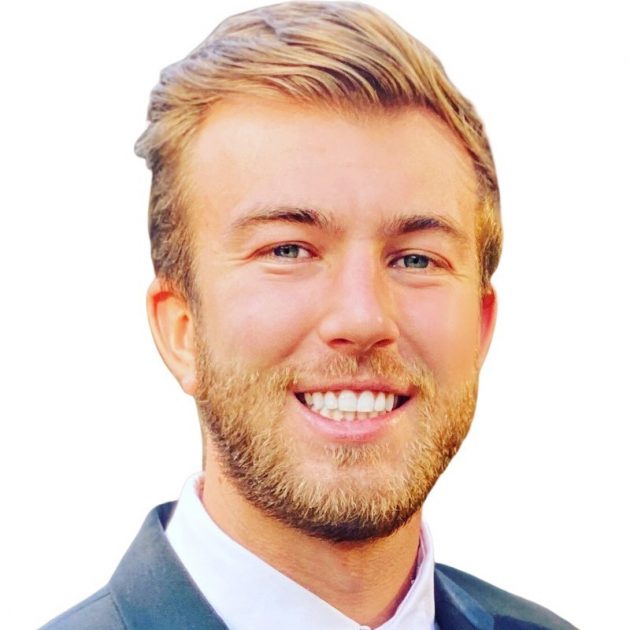 "If somebody doesn't have any hours [clocked] on Monday, I can see that; it helps me from a project management standpoint to say 'you're not as heavily utilized anymore."
💡 Clockify Pro Tip
Project management can be a hassle — no doubt about it. So, get the list of some of the best project management tools:
On Tuesday morning, Ben can take a look at a report from Monday to check who worked on what and for how long. If he notices that some employees are underperforming in some tasks, he can switch gears and assign different items.
Wrapping up: Use tools to hyperfocus on the most important tasks
It was a blast to interview Ben! And if you look closely, you'll see a few themes and bite-sized lessons that he shared from his rich experience.
So, here are a few takeaways that you can probably use in your life and work:
Quit a company if you think it prevents your growth,
Perfect your skills on the fly to future-proof your job prospects,
Establish values to drive employee behavior and performance,
Track the time employees spend on tasks for the greatest benefits,
Rely on tools instead of depending on people to remember things, and
Automate workflows for long-term success.
In any case, we're glad Clockify helped Ben and his team skyrocket their productivity.
✉️ Do you have a success story about time tracking you'd like to share? Drop us a line at blogfeedback@clockify.me, and you'll get a chance to be featured in one of our future articles. And, if you liked this post and found it helpful, share it with someone you think would benefit from it.