How Clockify helps Assuaged grow their brand: Interview with Cynthia Murphy
For most people, when growth and personal development start, the desire to share knowledge and good practice examples does too.
Let us share the inspiring story of such a person, 1 of 2 people behind the Assuaged Foundation, which is a national non-profit organization (NPO) based in California. They offer a vegan e-commerce app to support their main charitable mission of actively "bridging the gap between healthcare and self-care".
Assuaged has been a Clockify user for years now, so we had to reach out and learn more about their experience with our tool.
We had the amazing opportunity to interview the Foundation's CFO, Cynthia Murphy, and learn more about their journey, mission, and values.
Here's to name a few topics we discussed with Cynthia:
There's much more to it, so, let's dive right in!
The origin story — Assuaged Foundation
For the Assuaged crew and their internship program students, it is all about progress, improvement, and lifelong learning.
What started as a mobile app with the same name as the organization, as Cynthia explains, has now become a community, and much more. Making a profit from their e-commerce business allowed Assuaged to use the funds to focus on their public health education platform and upskilling college students.
Here's to name a few relevant things that Assuaged is today:
A free award-winning charity app and website (apart from blogs, recipes, and public health resources, both have an integrated online store),
A plant-based vegan educational platform,
A public health advocacy tool for student learning and skill-building, and
Online vegan and hemp products store.
What matters is that the range of services and products Assuaged offers is based on the same core values — wellness and improvement.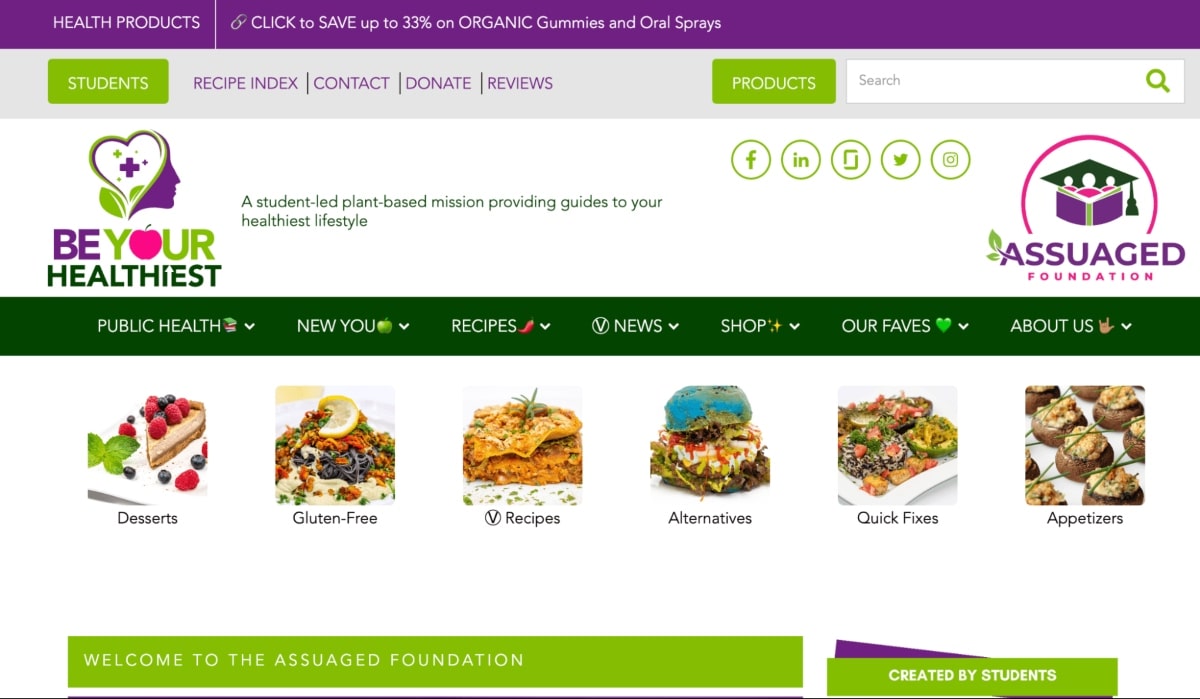 Striving to be the best version of herself, Cynthia is currently pursuing her Doctorate Degree in Business Administration. Before that, she obtained 2 Master's degrees in Public Health and Psychology at Purdue University Global, and through Assuaged, she managed to merge the 2 of her passions.
Cynthia is not alone on this mission, and her original partner is her life partner — Thane Murphy — a disabled veteran who graduated summa cum laude from the same university as Cynthia. His specialization was Nutrition and Holistic Medicine, so they're both driven by being the change they want to see in the world.
The motto the founding couple chose for Assuaged is in sync with their values:
"Be your healthiest and live longer."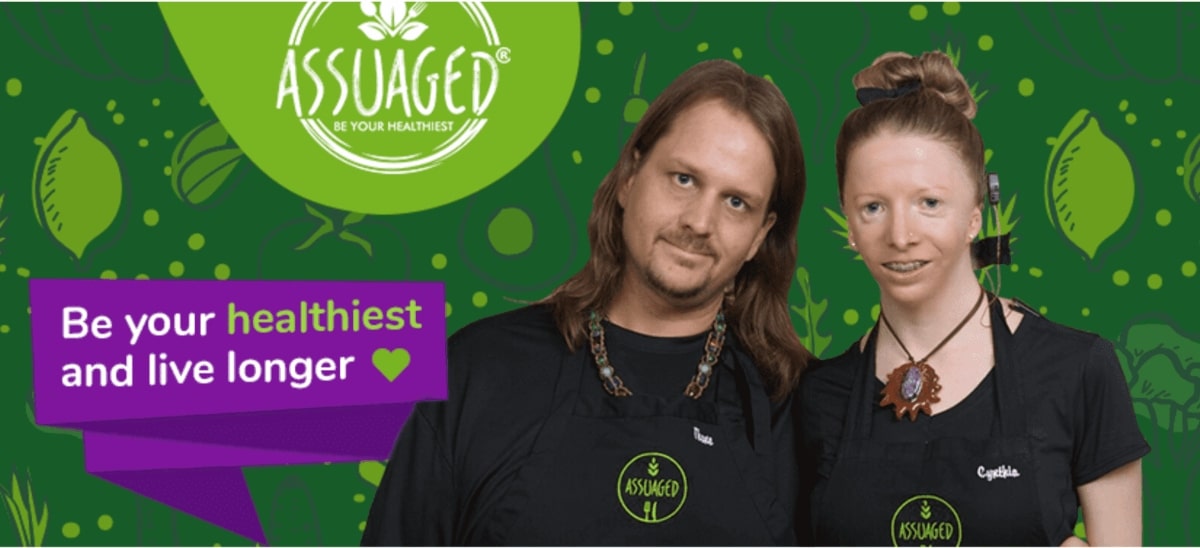 Many sponsors and partners have recognized the importance of Assuaged's mission, and things are starting to fall into place. With over 650 students they've empowered so far, their community continues to grow by the day.
The story behind the motto: "Be your healthiest and live longer"
Now let's look deeper into the meaning of their motto. What does "be your healthiest" mean to them?
As Cynthia explains, it's about the way of life: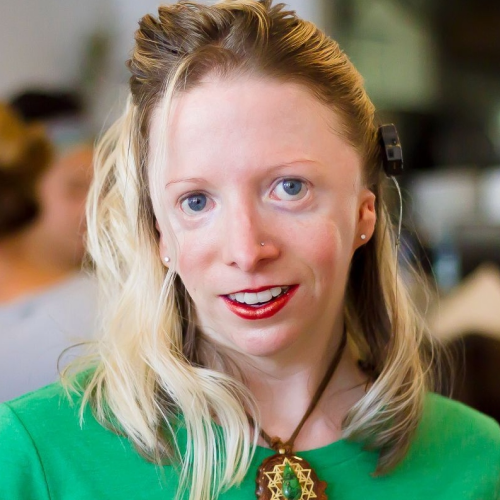 "It is really a holistic approach to health and wellness that we exemplify. "
What separates holistic wellness from the traditional approach is that it encourages an equal focus on our physical and other aspects of health, such as:
Mental,
Social,
Emotional, and
Spiritual.
Simply put, a holistic approach is centered around the idea we ought to recognize our whole self, and Cynthia highlights that the main point is to embrace our uniqueness — our personality types, biological prime time and energy levels during the day, and what motivates us.
Apart from educating their students on multidimensional aspects of wellness, Assuaged is providing them with tools and practical opportunities for personal and professional growth.
So, for example, some of their internship students are learning about SEO practices, and they write for the Assuaged blog. Interns try to implement their knowledge and experience, to help further educate the public, and spread awareness of holistic wellness.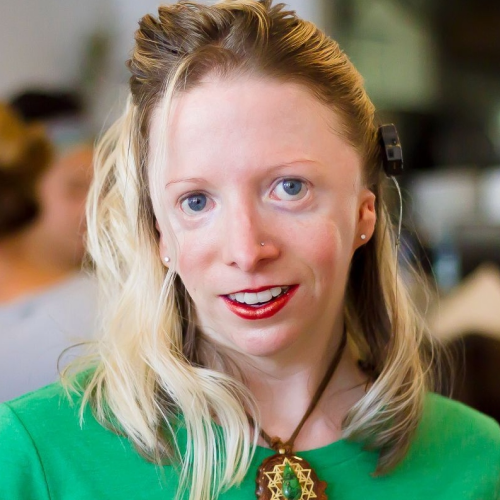 "So the concept of health from the backend is being demonstrated by the students. They're also advocating from an outside point to the public, from a public health view. And the public's coming to our website, reading the student blogs, and taking in those health notes."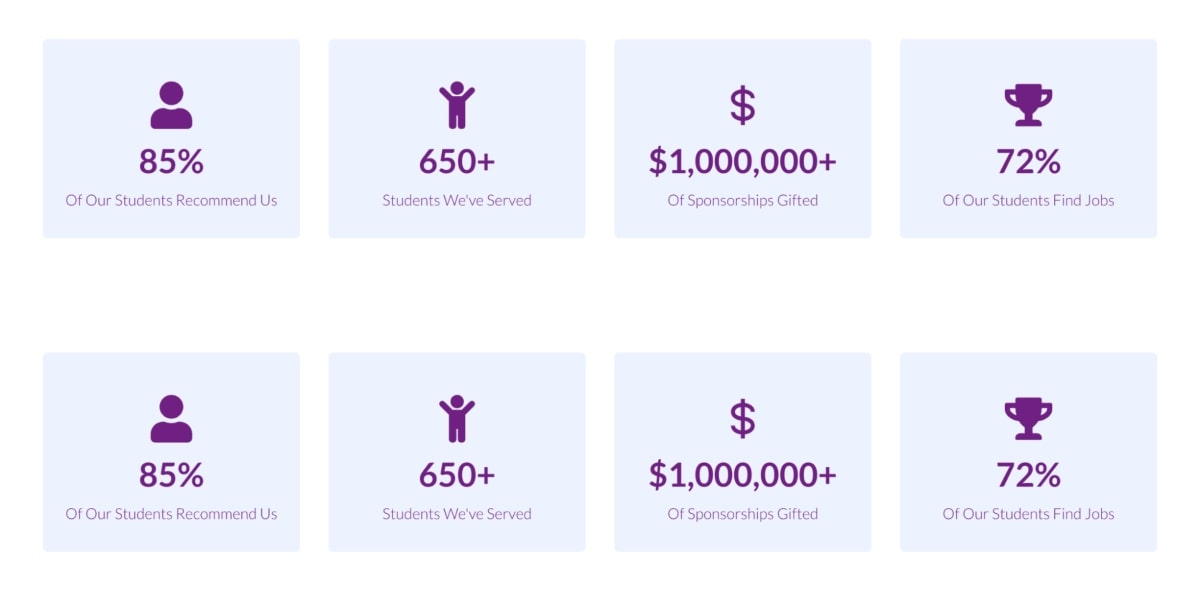 Since the holistic approach implies taking care of every aspect of our health, we asked Cynthia about the role of time management in planning the day and staying organized.
She agrees that time management skills are crucial for success: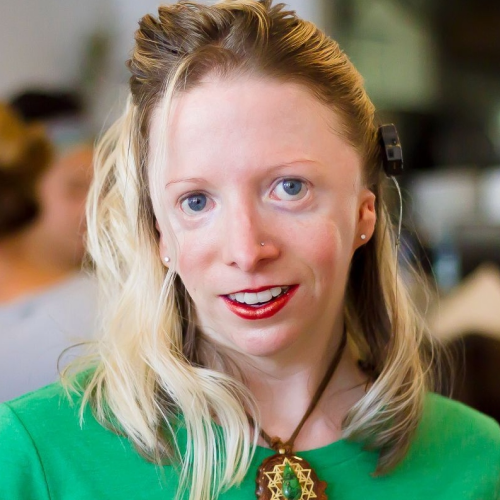 "There's no other way to handle all of these things without having good time management."
Now let's dive deeper into the topic of time management, as we've picked Cynthia's brain about the topic.
💡Clockify Pro Tip
Check out the list of some additional productivity and growth boosters for students (Chrome extensions are in question):
Time management in non-profit entrepreneurship
Even though we can say Cynthia is a time management master now, she admits that wasn't always the case: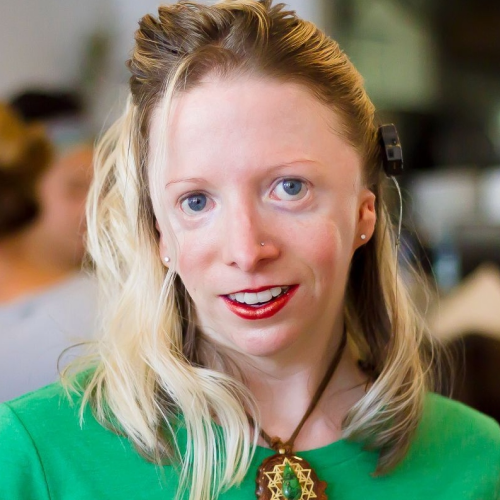 "I remember before we really started the internship program, we were making these financial investments and maybe working a couple of hours a day. In the way, I didn't really have a concept of time management. I just kind of focused on my studies, and it was a whole new space getting into the entrepreneurial world."
That's when Cynthia realized that they need a time-tracking app if they want to level up the Foundation's operation. As a non-profit organization, their billable hours are virtually nonexistent, so it's even more important to pay attention to where their time goes.
However, the issue was, as Cynthia explains: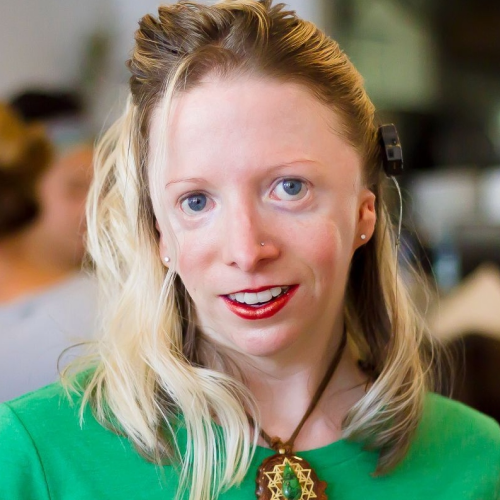 "Time tracking tools do come at a cost and there's just so many different elements and software out there."
Without profits and tangible cash, it's only logical that non-profit organizations are often dealing with money-related issues. The lack of funding is also what makes tracking progress more challenging, as Cynthia explains.She adds that her time management skills were impacted as well, as she was constantly on the lookout for funds.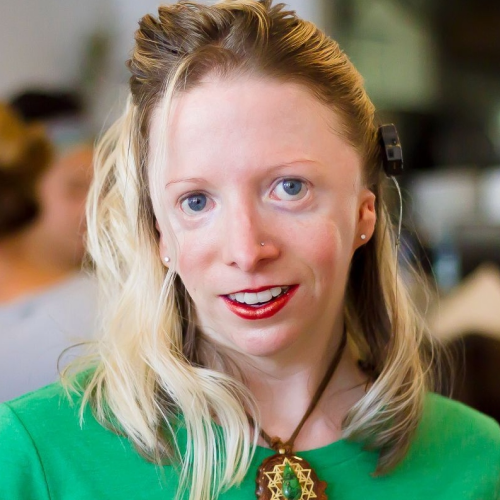 "Funding is still scarce as a non-profit. All the opportunities out there, the grant writing — all of that takes a lot of time and effort."
So, what they did is — started a profitable business that sells vegan products, now both in-store and online, to help them save valuable time and overcome financial obstacles.
💡Clockify Pro Tip
If you want to become a time management master, there's no room for some common mistakes. Check out this article and learn how to avoid them:
Leveraging the power of software
We've mentioned that Assuaged's journey started with a mobile app, so you can already conclude their focus has always been on all things digital.
Another proof is the Foundation's focus on empowering students to use software solutions that can help them work remotely.
Cynthia told us many of their partners provide free software to the Foundation. Those solutions are available to all their students, which she greatly appreciates.
Cynthia adds that nowadays, it's vital to leverage the power of available software solutions if you want to succeed.
Our time-tracking software Clockify is among the solutions Cynthia finds most useful for both mentors and students.
We've asked her all about it, so read on, as the answers are in the following segment.
💡Clockify Pro Tip
What are the benefits of tracking time while studying? Or while grading your students' work? If you're a student or a teacher, you may find this article useful:
How Clockify helps Assuaged unravel the success
There's no doubt Assuaged has gathered the right people and the right tools for this noble mission. We were curious to find out more about how they use our time-tracking tool.
So, we asked Cynthia how and when they found out about Clockify.
She explains that, once they started expanding and hiring more people in Assuaged, she needed a tool to track their progress and hours. After making several investments in solutions that weren't satisfying their needs, Cynthia found out about Clockify.
That happened over 3 years ago, and now, besides the employees, all of Assuaged's students and interns are tracking their time and productivity with Clockify.
Let's check out why Clockify is different from the solutions they previously tried, and which features they find most helpful.
💡Clockify Pro Tip
Both employers and employees reap the benefits of tracking their work. Improved productivity and efficiency are just some of those, so check out this article for more:
Kissing a few frogs before finding their prince — what makes Clockify stand out from other tools?
Before we dive into more detail about specific Clockify features, here's a summary of Cynthia's thoughts about our tool: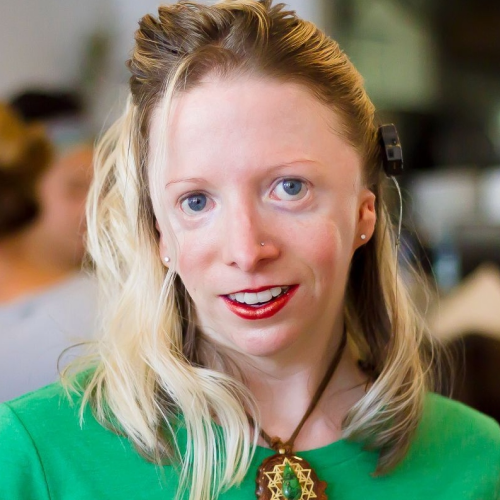 "Clockify goes from the user-friendly aspect to the cost-effective aspect. You also have the aesthetic appeal."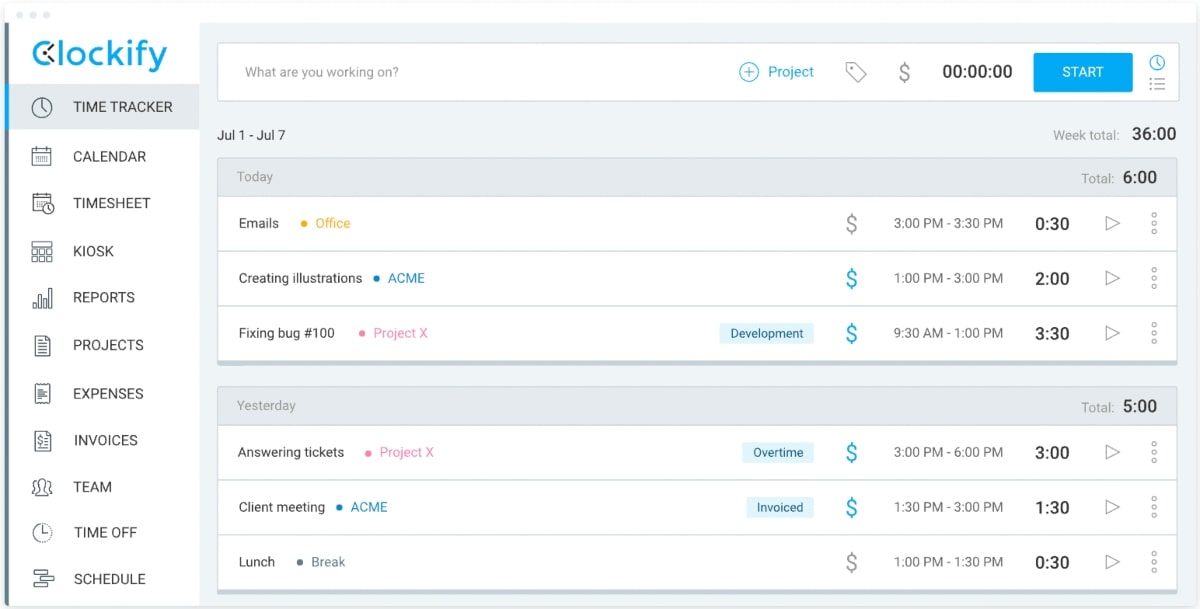 As we've mentioned, they tried 3 tools before switching to (and sticking with) Clockify. So naturally, we were curious about the main reasons for that.
Here's what Cynthia had to say about what made Clockify stand out: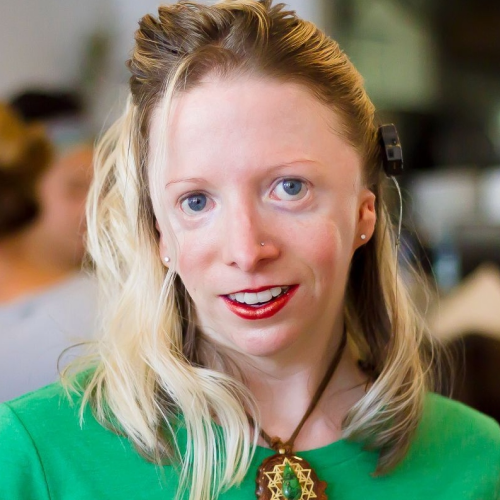 "We made some investments in 3 different software, and in one there were a lot of technology breaks and mishaps. There was another solution, which was just way too complicated and not user-friendly at all."
What is more, Cynthia pointed out another issue, while talking about the last tool Assuaged tried before switching to Clockify: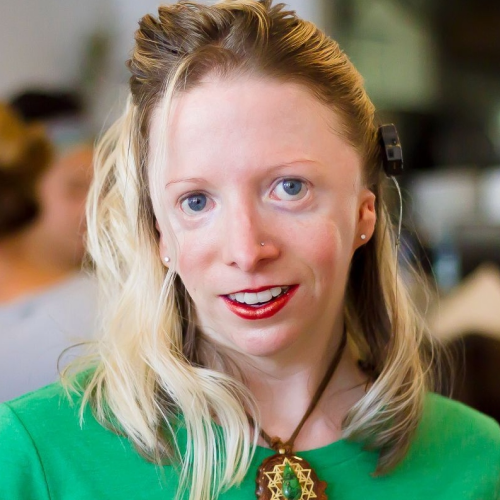 "And then another solution that we ended up settling with for one year — it [the tool] was very expensive. We were kind of scouting out opportunities as we started the internship program, and paying $15 per user per month when you're hosting 20 to 50 students at one time, that can add up."
Cynthia adds that she is grateful for finding Clockify, and that she's sure that was the right investment for Assuaged and all of their students.
So now, she jokingly claims: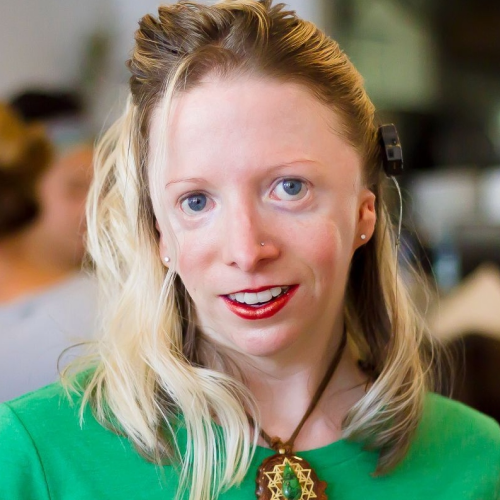 "We had to kiss a few frogs before we found our prince."
💡Clockify Pro Tip
If you're still struggling to see the benefits of tracking your time, this guide may serve you well:
Which Clockify features are most important for Assuaged?
Now let's see which features Cynthia shared as most beneficial for Assuaged and their students. Moreover, let's examine why they are beneficial, as Cynthia explained that in our interview as well.
Feature #1: Timer
Cynthia says she loves the timer option, both for herself and for the organization, including Foundation's students.
She shared an interesting story from her own internship days: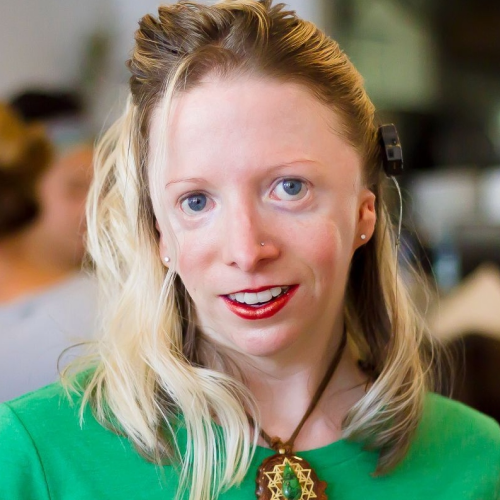 "Another reason why we made the investment is that I went on an internship program I had to do to finish my second Master's in Public Health. And I found a non-profit organization to remotely work for in Washington DC. I was just putting my hours in a Word document — I'd work from 11:12 to 15:10. Then I'd have to sit there and compute like nickel and dime the time, which was just so frustrating."
Cynthia realized that a timer is all she needed, and that many universities, unfortunately, still don't offer time-tracking tools to their students. That's also the reason why she insisted that their students must have one.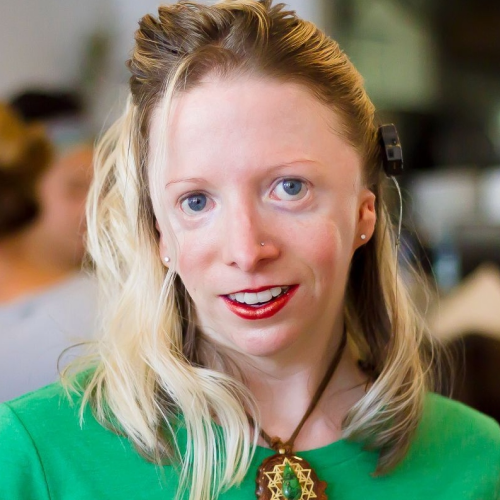 "I love the timer. It is excellent, and makes it so easy to where students can go in and hit the timer."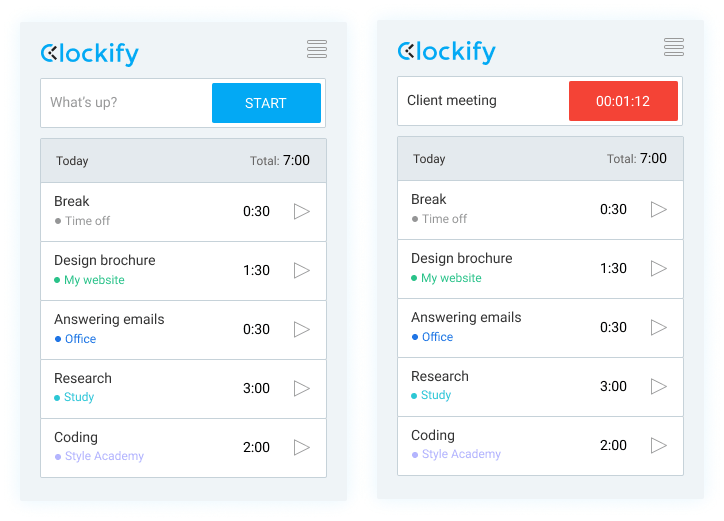 While she praises the timer, Cynthia adds that the manual entries are also something she finds useful and that she wishes she had such a tool during her studies.
💡Clockify Pro Tip
If you've noticed setting the timer often helps you focus, you've got to check out the Pomodoro technique:
Feature #2: Tags
Here's what also makes Cynthia's life easier — with the special emphasis on her students' improvement — organizing time entries through tags.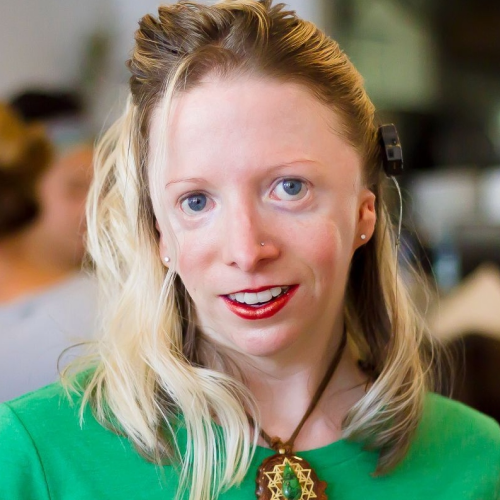 "I love the tags, the ability to organize and to really accentuate what you are dedicating your time to. Students have their onboarding, they have the blogs, and see where are they spending more of their time. Moreover, analyzing the way you are spending your time to highlight and recognize those points of efficiency."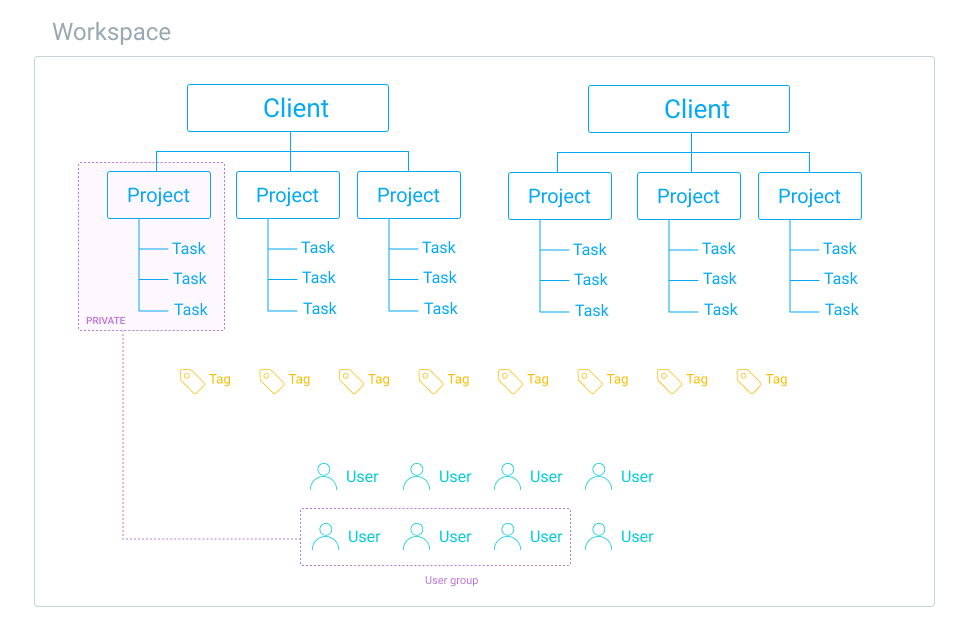 Another beneficial aspect of the tags is the ability to filter your reports by your chosen tag, which can be a project, task, or team member. Well, in Assuaged's case, a student.
Who would Cynthia recommend Clockify to and why?
In Cynthia's opinion, everyone can benefit from tracking their time, and once again she emphasizes that Clockify is the best solution for Assuaged.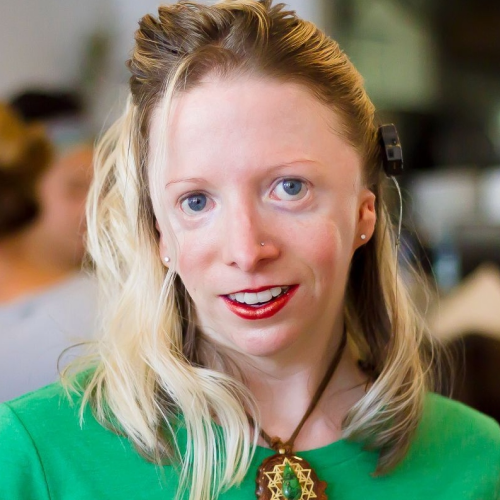 "That's why I truly, 100% know that making an investment in your platform is worth it — just given the fact what we've been through, and the tools that we've used, and where we are today."
We asked Cynthia to give us her 2 cents — is there anyone else who can (and should) reap the rewards of time tracking?
Below are her recommendations, so read on.
Recommendation #1: Every organization/corporation offering the remote work option
Another special recommendation is related to the skyrocketing adoption of the remote work setting. This is a major trend that is here to stay, for Cynthia, and one of the focus points for their students, as we've mentioned. We asked her about the NPOs using our tool, but once again, Cynthia confirmed that all of us, especially organizations, should invest in our team time management app: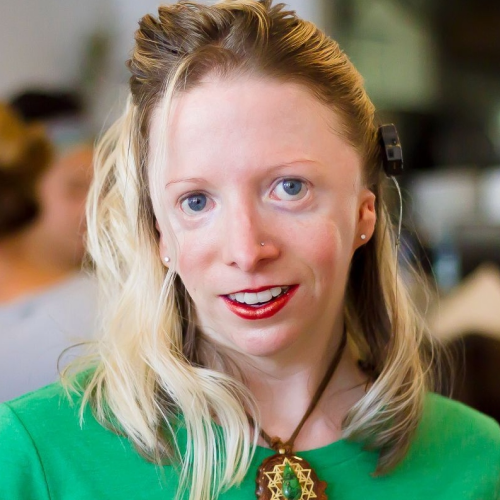 "I would hope that the government organizations are using time tracking tools. I'm sure they are. But I think, a lot of corporations and organizations — everybody's shifting to the remote culture now and online workforce. So, that is something that's so important to have, a tool that allows them to track time, not only for the time that you know their staff members are putting into their organization, but also to just examine what hours are going where. And moreover, how to really leverage those advantage points to unravel more success."
💡Clockify Pro Tip
Need some valuable tips for working remotely? No worries, we've got you covered:
Recommendation #2: Anyone who needs help achieving focus
Another thing Cynthia is grateful for is an improved focus, besides the productivity and efficiency levels. So, she adds that she would recommend Clockify to everyone struggling with focus and engaging in deep work: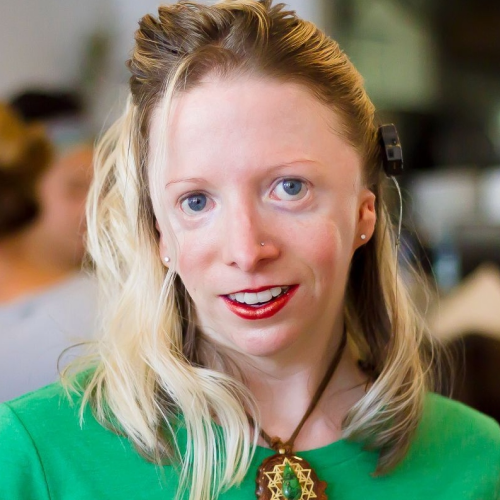 "If you don't try something, if you don't get out there and do it, you won't really be able to mold it into anything. Opposed to now, but before I wasn't really sure where to focus. I think when you identify what your focal point should be, then you can really expand into the horizons and, and get those concepts of time management. Because, I don't think a lot of us understand that, and I certainly didn't understand that before now."
💡Clockify Pro Tip
One thing's for sure — the world around us is full of distractions, and achieving focus can be a challenge. Here are a couple of useful blog posts, if you find yourself struggling with the issue:
Final thoughts: Time tracking helps you find more time in your day
As you can see from the article above, there's no doubt that Clockify boosts Assuaged's growth. Moreover, our time tracking tool helps both the Foundation's leaders and students on their journey to becoming the best version of themselves.
In our chat, Cynthia shared some great practice examples and, above all, reminded us that giving is often better than receiving. However, to be able to contribute to the community, you must be the best you can be, because, you know what they say — the change comes from within.
In the end, it's all about the allocation of time, the most valuable resource we all have. And, as we can see from Cynthia's story, leveraging the power of technology and the available tools is simply a smart move.
We hope the example of Assuaged's mission has inspired you too, and that one thing's more clear now — the crucial benefit of tracking time is that you eventually get more of it!
✉️ Is your company or organization using Clockify in a similar way? If you'd like to share your story of success, feel free to let us know. Write to us at blogfeedback@clockify.me, and you'll get a chance to be featured in one of our future articles or video interviews. And, if you liked this post and found it useful, share it with someone you think would benefit from it.