10+ Life-changing tips to increase office productivity in 2023
Stress and dissatisfaction curb productivity in the short and long run. What's more, the office environment gives these feelings an incredible uptick. As a result, people begin to see themselves as cogs in a machine — a black hole for office productivity.
Likewise, deadlines and client satisfaction become the only things that matter throughout the workweek. At the same time, employees neglect their own preferences and workplace improvements.
Anyway, are people going back to the office despite the decrease in the number of registered Covid cases?
Well, the Conference Board research organization published that only 2% of CEOs in Europe and 5% in the United States cited returning to the physical space as a 2023 priority.
But, still, some employees are getting back to their office desks nonetheless (or haven't left them in the first place).
In this guide to office productivity, we explore the following manager essentials:
Why should people return to the office (or not),
What are the main impediments to superb productivity, and
How simple tips can vastly increase efficiency.
Let's get right to it!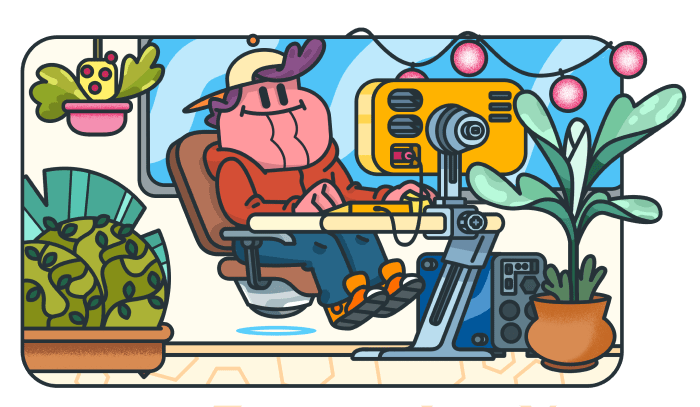 Back to the office for increased productivity (or not?)
In a 2022 study by ADP Research Institute, as many as 64% of employees would consider switching jobs if their employers would have them return to the office. In fact, the most reluctant category of the workforce to go back are those aged 18 to 24.
One thing's for sure — according to the study, most employees don't want to return to the corporate environment due to personal preferences and a drop in their office productivity. Or, at the very least, they want a hybrid work model. In this case, employees get to work remotely on most days and go to the office occasionally.
Anyway, what is it that office workers think benefits their productivity the most? Here's a short list:
Autonomy in where, how, and what they work on,
Flexibility to run quick errands, enjoy async communication, and
Freedom to not overhear office chatter and the constant rough and tumble.
Apart from that, employees don't want to be on video calls 4 hours a day.
With that in mind, office work isn't all bad! A 2022 survey by the HR platform Eden proves that. According to Eden, an astounding 44% of tech workers said they miss community and companionship if they're away from the office too long. The same report cites areas that suffer under remote work, including:
Mentorship,
Collaboration, and
Career growth.
As with most things in life, it's not a black-or-white issue. So, we encourage you to try different approaches and see what works for your team and you as a manager.
Now, let's get to those office productivity tips!
Physical space productivity boosters
A 2022 study by researchers at the University of Auckland investigated the topic of office productivity and how the corporate setup works in favor or against your bottom line. The study's scientists found that the following aspects affect the productivity of workers in office buildings:
Noise,
Lighting,
Temperature, and
Air quality.
Likewise, people in the productivity arena have known for long that how you design your work environment makes all the difference.
In this section, we'll outline a few productivity boosters you can implement the next time you get to your office. As a manager, you can radically increase the efficiency of your workforce if you only consider the following suggestions!
💡 Clockify Pro Tip
Curious about measuring your workforce's productivity? Take a look at our blog post on this topic:
Productivity booster #1: Allow employees to decorate their space
Suppose you have an open-plan office or you have designated office spaces for different teams. In both cases, we suggest giving each employee a chance to express themselves.
Simply put, you should encourage them to personalize the space as much as they like. In turn, this helps them feel greater relaxation. But, some workers will choose not to tinker with the work setting, as it reinforces their feeling of being at an office. And yes, this is also fine!
Yet, for others, a few desk plants, photos, a pinboard, figurines, or as little as their personal mug can go a long way. In fact, these items are also great conversation starters in case you want more of those (which you may not — more on that a bit later).
Finally, decor brings some color to a person's desk. Apart from that, employees get to personalize their productive workspace, making them feel more valued, comfortable, and a vital part of the company.
Productivity booster #2: Let in plenty of natural light
When productivity authors write about ways to increase productivity in the office, they often overlook how sheer nature contributes to your well-being and efficiency.
One study with respondents from South Korea and the United States confirmed that office employees who worked under daylight conditions reaped numerous benefits. Some of these include heightened well-being and better health in the study's respondents compared to employees not working under daylight.
As far as office productivity goes, remind your employees that the corporate space isn't a prison. Just letting daylight in instead of neon lights reminds them of their workday progression — and when it draws to a close.
Allowing daylight to peer through the office windows pushes them to finish things on time. In contrast, closed-off spaces skew the perception of time, potentially leading to more overtime and eventual burnout.
To get to the bottom of things, we asked Dr. Rosmy Barrios, MD, a medical advisor for the Health Reporter, to share her take on the matter. She said that: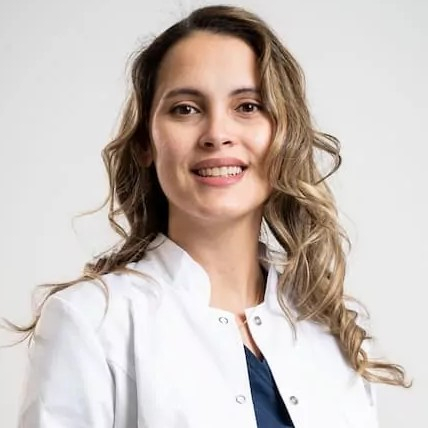 "Natural light makes you feel closer to nature, channeling good feelings. In fact, a Future Workplace survey suggests most employees value outdoor views and access to natural light more than anything else in the workplace. Exposure to outdoor views allows them to get access to greenery, giving them a much-needed break from screens."
Then, we asked her about LED lighting. Somewhat expectedly, Dr. Barrios said: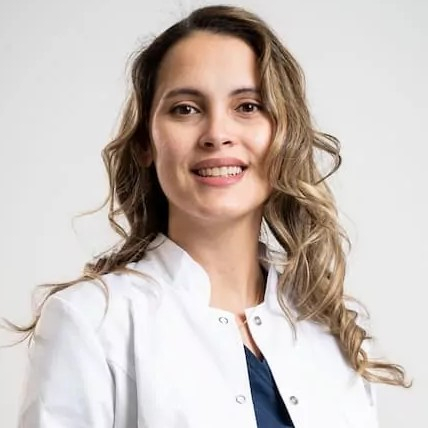 "Considering most people work at least 8 hours per day, working in LED light can cause issues such as headaches, eye strain, and increased fatigue."
Productivity booster #3: Stimulate the senses
Before you jump to conclusions, we're not going to talk about filling the space with scented candles or oils, turning the offices into miniature jungles, or creating a Zen-like workplace. Okay, you got us — we might do some of that!
But first, it's about simple tricks and improvements that enrich the space. In turn, this boosts efficiency through comfort and creates a productive office space.
To start, we'll tackle 3 things people often forget about when looking for ways to increase their office productivity:
Let's get started with the first one!
Sight
First things first — analyze the paint job on the company walls. True, there are no best colors for office productivity. And yet, some employees' attention may crumble under the effects of certain colors.
For example, one 2021 study conducted by researchers from multiple universities found that the wall type next to the seat of the workspace impacts visual comfort and productivity of the worker.
All that is to say that some colors can produce a warm, stimulating effect, according to a 2020 study fittingly titled Psychology of Color. This piece of research established that it's preferable to use light or white tones for ceilings. Similarly, colors that supposedly contribute to office productivity include:
Green,
Blue,
Beige,
Pink, and
Yellow.
Interestingly, researchers found that it's not only how you paint your walls — furniture colors matter, too. For instance, psychology experts who conducted the said 2020 study asserted that you need to treat each color as a surface to reflect the light (natural and otherwise) and distribute it evenly.
Another useful thing to consider sight-wise is decluttering. To that effect, one 2021 study out of DePaul University in the US found that office clutter severely impacts the job satisfaction levels of onsite workers.
The study reports that a cluttered office or desk can lead to burnout more quickly. By "clutter," the researchers meant things like:
Paper,
Office supplies,
Used mugs, and
Everything else in between.
To improve office efficiency even more, rearrange the space if needed — move around shelves, printers, and even desks if they're in the way. The same goes for any wall decor. Clutter is both distracting and overwhelming.
💡 Clockify Pro Tip
Clutter, including the digital type, can seriously impact your productivity. Learn more in our blog post:
Sound
Open-plan offices can be a huge detractor when it comes to office productivity.
Curiously, a 2021 research paper on open-plan office noise found that abrupt office sounds, including ringing tones, pull your attention away from the task at hand. In turn, the researchers argue, this leads to lapses in performance in all assignments that require concentrated attention during the day.
Apart from that, the study found that coworker chatter or overhead phone calls produce the most disturbing form of noise in the open-plan office.
From our experience, there's nothing worse than a noisy environment. Yes, even when people are trying to work quietly! After a while, those expensive noise-canceling headphones aren't helping because your ears start hurting due to overuse.
As a remedy, designate spaces for verbal discussions. This discourages desk visits from one coworker to another. Thus, everyone can focus on their work. At the same time, employees can have discussions and brainstorming sessions outside of their work stations.
But to get the biggest benefits for your workforce, give teams that need the most focus separate offices or more quiet spaces of the open plan.
💡 Clockify Pro Tip
Dive deeper into how to deal with noisy environments and other distractions in our blog post:
Smell/Air
Many employers tend to neglect that smells play a role in the well-being and mood of their workforce. However, a growing body of research implies a potentially positive impact of pleasant ambient scents on emotional, social, and cognitive well-being.
For illustration, one 2020 article that reviewed the relevant data talks about making your employees more alert and productive during the workday. In a nutshell, the author lists scents associated with:
Herbs,
Flowers,
Spices, and
Other plants.
In the same fashion, the above 2020 review article suggests these scents help workers relax and sleep better after work.
Surprisingly, however, the exact effects of each scent differ depending on the sociocultural context of smell, as one 2022 research article found.
The latter study's anthropologists and other scientists involved in the research explain that an individual's language — as well as their historical and cultural backgrounds — often inform the person's unique experiences scent-wise. Simply put, what works for Germany's labor force may not work so well for Indian office employees.
Apart from that, air fresheners aren't a must since many people find their scents too strong or invasive. What's important here is also fairly simple — invest in quality air conditioning and ventilation.
Expectedly, lack of clean air leads to drowsiness and lowering of blood pressure. In turn, this speeds up fatigue during work.
💡 Clockify Pro Tip
Need even more ways to skyrocket the productivity of your workforce? Get in-depth advice in this article:
Tips to regain office productivity
To avoid productivity falling by the wayside, managers need to urgently motivate their staff by creating a satisfying, positive workplace.
Aside from keeping the office an overall friendly space to work in, other factors also contribute to — or detract from — people's productivity. These can range from how you manage the staff to the types of tools you use.
To improve your office day, let's look at some powerful tips to maintain office productivity!
💡 Clockify Pro Tip
Stuck with multiple tasks and lacking in self-discipline? Read our blog post to find out how to be more disciplined:
Tip #1: Choose the perfect software
Depending on your industry, you probably use all kinds of applications and programs. Usually, the most basic ones people need include:
Project management tools,
Image processing software, and
Cloud-based services.
So, how can you harness the power of these tools to boost office productivity?
Well, you start by making some well-thought-out choices. Namely, you find software that is easy to pick up and use — but also provides the features that employees need in their everyday work.
Equally important, your software should attune to you, not the other way around. Finally, it would be wise to launch a learning program to help the less tech-savvy employees get on board.
💡 Clockify Pro Tip
To make the best use of productivity tools, give this guide a quick read:
Tip #2: Use brainstorming sessions
Corporate environments are known to quickly slip into "grind mode." Everyone needs to come and do their work to meet the deadline. As a result, communication degrades to team chat messages, emails, and one-sided meetings that go on for hours.
But sometimes, people just need to slow down and make their daily interactions more human and humane.
In other words, boosting large office productivity means engaging teams into working person-to-person. Here's how it can happen:
Firstly, find out what parts of work can be done via brainstorming sessions, and
Secondly, ensure there are enough empty offices — or other rooms — to facilitate that.
You can prevent a lot of miscommunication and speed up the process by implementing these two tactics. At the same time, you boost motivation by encouraging people to work together more often.
Additionally, if you have corporate-wide meetings (or emails), openly praise or thank teams that use this joint-work method. It serves as a good example for others and an extra positive push in that direction.
You can also lead by example — and have meetings and brainstorming sessions in the same offices.
💡 Clockify Pro Tip
Want to learn more about how to create positive vibes in the office? Read our blog post on this exciting topic:
Tip #3: Conduct regular check-ins
When your workforce counts dozens, if not hundreds of employees, it's crucial to keep a regular "pulse check" on their satisfaction at the office.
Maybe they're unhappy with their career progression, experience struggles with the workload, or have issues with other employees. And all of this is another factor that affects productivity in large and mid-size companies.
Sadly, most people will avoid coming forward about their gripes. They even let them fester until it causes them to take days off work or succumb to energy depletion. In turn, their health suffers greatly and so does their office productivity. So, approaching them first helps a lot — it's a step towards improving efficiency and health.
To institute regular check-ins in your policies, here are some starting points:
Introduce bimonthly or monthly anonymous surveys with generalized questions about employee satisfaction.
Plan out 1:1 sessions for a more personal approach — let people voice their opinions, but don't force them to, as some have a hard time opening up.
Organize educational meetings and trainings on burnout and assertiveness — treat it as a public forum to drive the conversation forward.
The more you help people understand and be open about the issues they have, the less energy they spend worrying over their work issues.
💡 Clockify Pro Tip
Here's a quick nudge on running productive meetups:
Tip #4: Give meaningful, in-depth feedback
Besides regular check-ins, your employees need deeper connections to feel heard and appreciated. Well, go figure, right?!
Humor aside, a 2022 Gallup research found that workforce stress is worryingly prevalent. In fact, employees in Canada and the US were among the most stressed workers worldwide.
Luckily, the above Gallup research suggests that regular conversations with employees on personal and professional development can help improve employee engagement long-term.
But to provide in-depth feedback via regular conversations, you first need to learn how to track employee performance. Enter performance reports.
Along with the help of team leads and HR, you can use performance reports to get a good snapshot of how each department works. Apart from that, you can find out which employees need additional learning, more challenges, and the like.
Performance reports also allow you to accurately set performance standards and manage your expectations on future projects.
💡 Clockify Pro Tip
When all team members are in perfect sync task-wise, team collaboration flows seamlessly. Learn more here:
Tip #5: Encourage transparency
Act like you didn't see this one coming: Timesheets that list who is working on what.
But seriously, timesheets provide a shortcut by making it clear when some coworkers can contact their teammates. Above all, this eliminates the need for updates.
For example, in Clockify, you can enable employees to see the collective timesheet and make them aware of what their coworkers are up to.

From this, we can see that Katie is currently working on bug fixing. Since we know she needs extra focus, we can contact her in an hour or so. On the other hand, John completed a time audit. This means we can hear how it went as we can see it's no longer marked as In progress.
Overall, timesheets are a great way to establish mutual respect for work hours. What's more, people will waste less time waiting on a response from someone and opt to work on a different task.
Tip #6: Ditch micromanaging
If you need more office efficiency ideas, there's always one you can abandon to instantly create a more productive environment. We're speaking about the annoying practice of micromanagement. It only serves to frustrate employees and make them trust their higher-ups much less.
Unsurprisingly, the harmful implications of micromanagement include:
Reducing employee office productivity,
Impacting retention of the workforce, and
Decreasing job satisfaction among workers.
As a remedy, work on keeping a loose reign on what goes on at any moment. Delegate whatever you can to those directly under your supervision. Yet, also ask them not to hover over everyone's shoulder. Apart from that, here are other things you can do:
Hold fewer meetings! Filter out the unimportant ones and limit them to once a week or even once a month for updates.
Don't be a chat or email spammer! You probably don't like it either, so why make everyone's life more difficult than it needs to be?
Avoid contacting employees outside work hours! And try to relax on your own time as much as you can. Remember that others have different workloads and they aren't available 24/7. A well-rested employee is a productive one.
Learn to trust others' judgment! You don't have to be the smartest person in the room, nor the individual with the best solution.
In other words, give up some of that control, brainstorm solutions with others, and leave the decision-making to yourself. That way, you include others in important matters and build their trust. But also, you lift some of the weight off your shoulders.
💡 Clockify Pro Tip
Time tracking isn't the same as micromanagement. Learn more about distinguishing the two here:
Tip #7: Provide conditions for career improvement
One of the biggest productivity killers is the sense you lack progression. That you're standing in place while everyone around you is moving forward. Especially at work, this contributes to greater unhappiness.
But don't take our word for it!
A 2022 report by McKinsey suggests that the same number of employees are still unhappy with their jobs as in 2021. In fact, most of them are looking for new work opportunities at the same time. Interestingly, the report found that the main reason for leaving their jobs is the lack of opportunity to progress in their career.
Out of the study's 12,000 respondents from the UK, US, Canada, India, Singapore, and Australia, researchers found that most would enjoy their work vastly more if they had:
Career advancement opportunities,
Flexible hours,
Hybrid work, and other perks.
To top it off, LinkedIn's Workplace Confidence Survey arrived at similar conclusions. For example, they found that 40% of Gen Z workers stated they would accept a 5% pay cut if somebody offered them a job with substantial career growth opportunities.
So, it would be in your and your company's best interest to arrange some career improvement options, like:
Conferences,
Online courses,
In-office education, etc.
See to it that each grants some kind of certificate afterward — employees can put these in their CV. Not only is it a great motivator, but physical proof of another skill they've gained or perfected.
💡 Clockify Pro Tip
Interested in enhancing office productivity even more? You'll be happy to hear we got you covered with this blog post:
Summing up: Office productivity is all about physical setup and meaningful connections
Drops in productivity cost a lot, we know that. And we also know that it's a sneaky thing that creeps into an office from multiple sides. Therefore, it's vital to find out where your workforce productivity sinks and address it in time.
As we explained in this article, you can always find more ways to upgrade your office productivity. However, suppose you use at least a few of the office tips for efficiency we laid out for you here. In this case, you'll skyrocket your productivity and improve the bottom line.
To conclude, we touched on the following changes that make a tremendous impact:
Sight, sound, and smell,
Software choice,
Regular check-ins,
Meaningful feedback, and
Career growth!
A lack or poor implementation of these can cause a decrease in output. On the other side, miscommunication and micromanagement can create their own category of suffering for employees.
When you improve little by little on each of these fronts, you are bound to see some big changes over time. You're welcome!
✉️ Have a question for us? Is there a particular practice you've found to be fruitful for your employees and company? Let us know at blogfeedback@clockify.me — and we may feature you in one of our future articles.