How to start freelancing (even when working full-time)
As much as 80% of the traditional workforce in the US would love to do additional freelance work next to their full-time jobs to increase their income. And, the number of top US companies who are open to hiring freelancers is rapidly increasing.
So, how do you get in the freelance gig industry and partake in this business trend?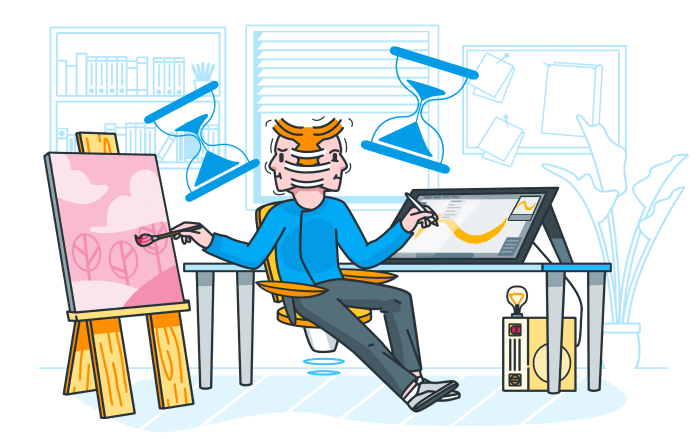 How to start freelancing (or moonlighting)
To start freelancing while you already have a full-time job, you'll have to consider the following steps:
Define your business goals
Before you start freelancing, you'll have to be honest with yourself, and answer an important question:
Is freelancing just a side gig? Or do you plan to expand it to a full-time business?
The answer to this question will determine your next steps, considering that you'll either aim to balance your full-time and freelance work, OR aim to work your way out of your current job to pursue a full-time freelance career.
The answer to this question is your long-term goal. To pursue it, you'll have to set a number of short-term goals and answer questions such as:
What niche will you specialize in?
What services will you offer?
What amount do you want to be earning on a monthly basis to decide to quit your full-time job (if applicable)?
These are just some of the vital questions and short-term goals you need to work through to take your freelancing career off the ground.
Find a perspective niche (and stick to it)
No matter whether you're a graphic designer, copywriter, developer, or anything in between by vocation, it'd be best if you were to specialize in a particular area of work:
For example, If you're a content writer, don't aim to write about any topic under the sun, from Top 3 Ways to Prepare Your Garden for Spring to Taxation Laws in all 50 US States Explained.
Sure, you may start by writing various topics, to find your ideal niche, but eventually, you should pick one, and stick to it.
But, Cryptocurrency or Technology content writer always sound much better in your CV than General content writer. Moreover, they inspire more confidence in you on the part of the clients who'll always be looking for specific, and not general content.
The same is true if you're a graphic designer:
consider your level of experience
your current pool of connections
your natural inclinations to a particular design niche
Then, make your pick — focus on delivering interface design for apps, creating new custom logos, devising layouts for books, or any other specific design work.
Now, this doesn't mean you should downright refuse to work on anything else. But, you will be building your experience, skills, and reputation in one specific line of work, which will increase your likelihood of getting hired to do side gigs for reputable companies looking for experts in a particular niche.*
*You should check with your employer on what's the company's policy of working on such side hustles. Perhaps your contract forbids you from accepting freelance work in your respectable niche, outside of the company.
Identify target clients
Just like you shouldn't aim to cover every niche in your industry, you shouldn't aim to cater to the needs of the entire industry's market.
Small businesses, teams, remote workers, or even other freelancers may all require the same type of service you're looking to offer. But, you'll need to target one or two types of clients especially.
Say you want to start a blog about everything related to working remotely. There are freelancers, teams, but also entire businesses working remotely, and they can serve as your starting point.
But, just like with choosing a niche, specific is always better.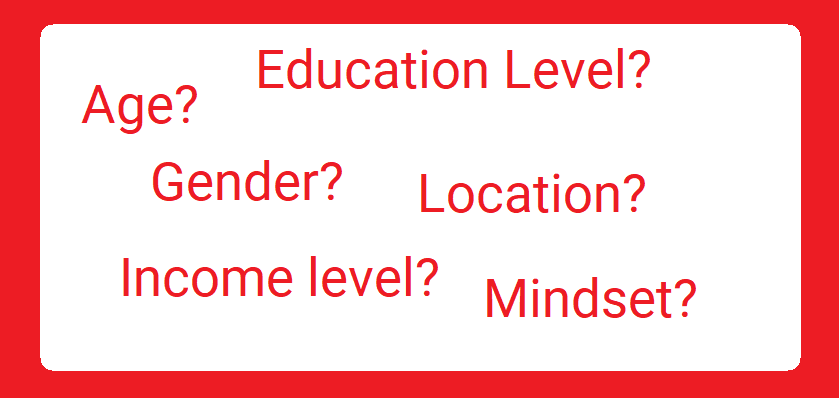 Think about the age of your desired readers. Perhaps you're a Millennial, so you can write a blog about working remotely for Millennials?
Think about the location. Perhaps you want to cover predominantly the US market?
Think about the education level. Perhaps you want to cover newly independent remote workers, who're just starting out their careers?
Think about income. Perhaps you're looking to write for people with a limited budget, but who would like to move to a digital nomad visa country?
Think about gender. Perhaps you want to predominantly target women freelancers?
These are only some questions you should ask yourself, but they reveal a lot. For example, that you can write for fresh-out-of-college female Millennials from the US looking to start and cultivate a remote career while traveling abroad with a limited budget.
This is specific enough to draw in the right crowd, but general enough not to alienate other remote workers. After all, you'll still mostly write about challenges, tips, and hacks of remote work, which will likely interest all remote workers.
But, you'll get a more specific idea where and how to market your blog, and what kind of copy you should write for your Landing page and subsequent pages.
Set your freelance rates
Setting your freelance rates always seems like a challenging point, but it's a lot more straightforward when you list the necessary parameters that help determine your ideal (and realistic) pricing:
Experience (if any)
Education level
Supply and demand for your services
The prices in your industry
The average freelance hourly rates in your niche
Your location

Once you have all this data, you'll need to calculate your hourly rate based on it — higher education, experience, and demand for your niche will mean you can set higher prices. If you're based in the US, you'll likely be able to command higher rates than if you're based in the Philippines. Of course, your living standards and expenses will be higher, so you'll also need to command higher rates.
💡 Clockify Pro Tip
To calculate your ideal hourly rates and convert your hours into earnings, check out the following solutions:
In any case, you shouldn't price yourself too high in relation to the listed parameters — because you'll become too expensive to clients when compared to the competition.
But, even more importantly, you shouldn't sell yourself short either. After all, you'll need to think about covering your freelance expenses and making a profit. However, once you price your work too low, it'll be difficult to increase your prices later, even if you find that you need to.
Create a website (and portfolio)
Once you've defined your business goals, found a niche, identified your target clients, and set your prices, you'll want to create an online presence. And, the best way to do so is by creating your own website with a portfolio showcasing your previous work, skills, and expertise.
Creating a website for free through a website builder like Wix is fine, but you'll be better off if you were to buy a domain name from a hosting website. You'll get a unique name for your online presence and a customized email address, so you'll look much more credible and overall more professional to potential clients.
Regardless of what your industry is, it may be best if you were to choose your own name for the domain, especially when you're mostly looking to showcase your portfolio. You'll stand out better, and it'll later be easier to switch to a different industry (or niche) if you find that you want to.
Once you've selected a host and domain name, you can install WordPress to your website, and choose the website's theme. Then, you can add a landing page describing your services, and prices, maybe even a separate page for a blog where you'll write about industry-related topics.
Don't forget to optimize your website for search engines. Include the most common industry-related keywords in your copy, to help Google position you better, and clients find you easier.
Most importantly, create a separate page just for your portfolio — depending on your industry, this can be:
a video reel (if you're a video producer, 3D, or 2D animator…)
a selection of your best photographs (if you're a photographer)
an overview of your best articles (if you're a writer)
Find your first client
Your first client may contact you because of your personal website portfolio, but you should also actively pursue your first gig bearing in mind what employers look for. There are several ways you can do this:
Get involved in your industry's community
Join a forum catering to your industry, offer opinions on pressing issues and questions, and partake in discussions.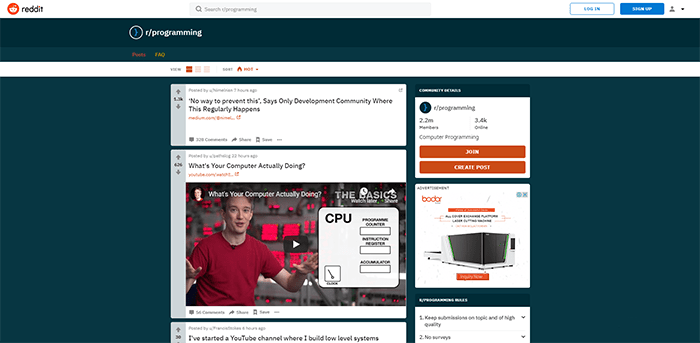 Also, don't be afraid to ask questions yourself. If you see a wall mural, application, logo design, or any other industry-related work you like, contact the client who commissioned it and ask what he/she requested from the person who delivered the work.
Ask how they found the freelancer they hired, and why they hired him/her. After all, clients can best tell you what they want from the professionals they hire.
Learn how to pitch through email
Knowing how to pitch your expertise and skills is as important as having said expertise and skills. And, sending cold emails to potential clients is a good way to start. So, identify potential clients in your industry (a simple Google search can suffice), and start crafting your emails:
Personalize emails. Make sure you address the person in your email (avoid the popular "To Whom It May Concern" phrasing).
Make sure you pitch the email to the right person. If you're pitching an online magazine to land a writing gig, make sure you send the pitch to the magazine's editor, and not the magazine's Art Director, or any other person unrelated to the field of writing.
Create a thoughtful proposal. Do your research, understand what the company or website you're pitching to is looking for, and understand how your services tie into that.
You'll probably need some practice with email pitching, but you'll get the answer to how efficient your emails are soon enough. If no one replies to you, you're likely doing something wrong and need to rethink your approach.
Finding your first client is the most difficult, especially if you haven't yet made a name for yourself in your industry/niche. But, your first client (if he/she is satisfied with your work) can give you a referral to serve as your credibility among future clients.
Look through freelance job platforms/websites
You can go through general freelance job platforms, but also those aimed at developers, designers, virtual assistants, writers, translators, etc
Specifically, you can start with:
Simply Hired, CareerBuilder, and FlexJobs (general)
Github Jobs (development)
If You Could Jobs (design)
ProBlogger Job Board (writing)
Then, work your way from there.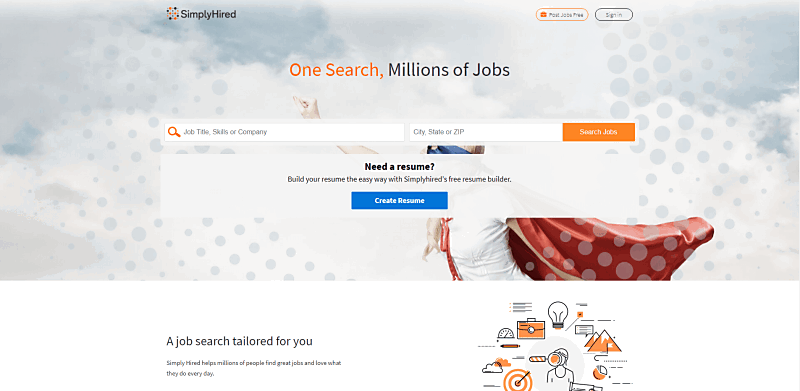 Expand your network
Once you've landed your first client, you'll need to work on finding recurring clients. Perhaps your first client will become a recurring one. And, perhaps the referral you've been given by said first client will inspire others to contact you and provide a steady stream of work.
In any case, it's best that you expand your network — and here's where the famous Pareto principle comes in handy. According to it, cultivating a good relationship with 20% of your clients will help you find 80% of new work through their referrals. Moreover, each new 20 referrals increase your chances of getting new projects by 80%.
To expand your network, you can:
partake in industry webinars
attend events
join Facebook groups and communities
streamline your LinkedIn network
send out invites to professionals in your field (or a field that often requires your services)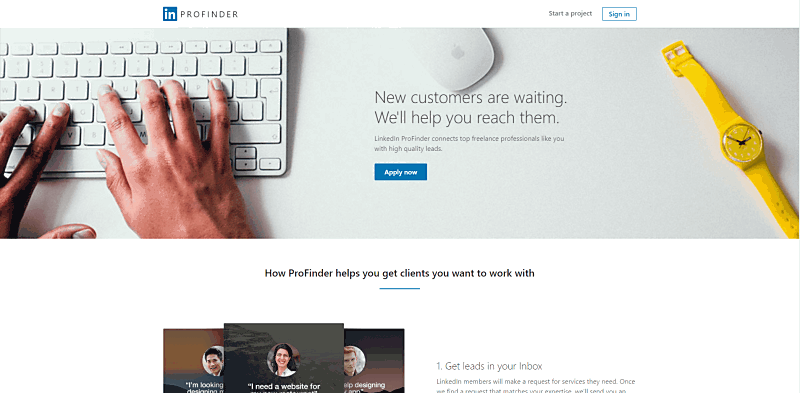 Also, don't be shy about asking people you know in person (not just existing clients, but also your friends and family) to introduce you to new people. After all, you never know where you'll land your next gig, and it might even be in the local pub where the people from the neighboring marketing agency like to hang out.
Balance your full-time job with your part-time freelancing side gigs
All this talk about freelancing almost made you forget about your full-time job, didn't it?
Well, it shouldn't.
If you're working both full-time and on side freelance gigs, it's usually your full-time position that's covering your taxes, healthcare, retirement fund, and other subsequent expenses, most likely your bills too. So, it should remain a priority when compared to a string of part-time jobs.
Make sure you keep in mind your deadlines, both at your full-time position and on your freelance projects — define your priorities, and make a schedule you'll stick to. If a fun freelance project overlaps with an important and urgent deadline at the office, you may want to pass on the opportunity.
Bear in mind that one survey about how freelancers spend time shows that as much as 28.60% spend more than 30 hours per week on their freelance work. So, when you work full-time and take on part-time gigs, you may sometimes even work 80+ hours per week.
In such cases, always make sure you take care of your health, and leave sufficient time for meals, sleep, exercise, and leisure time with friends and family.
On the other hand, if you're looking to become a full-time freelancer, then you should provide an answer to the previously mentioned question:
What amount do you want to be earning on a monthly basis to decide to quit your full-time job?
Your best bet is to pick a number that covers your current bills and the equipment you need for work, but also leaves enough for you to pay self-employment taxes and cover other expenses.
How to start freelancing with no experience
The previous section of this post covered the steps you should undertake if you're already working in the industry you have a passion to build a career in. But, what if you're a graduate economist covering the finance section for a local newspaper just to pay the bills, and don't see yourself pursuing a long term career in finances?
If that's the case, then you'll need to do some soul searching to find your true (freelance) calling — and, deal with the fact that you'll most likely be a newbie with no official experience competing with a number of seasoned professionals.
But, there are ways to approach the matter:
Choose what you're passionate about
First, identify your passions and interests. For example, if this happens to be a programming language, you're off to an excellent start. But, there are lots of profitable industries you can check out other than programming.
So, list 10-15 of your interests and passions — after all, if you work in an industry you love, you'll be less likely to quit it when times get tough.
Next, identify the most searched problems and topics within each listed industry/niche. You can do this by using a simple keyword analysis tool that tells you how many times a certain term is searched per month.
Now, go through industry-related forums, to read what problems and concerns real people have in a particular industry. Do you know how to solve their problems and answer their questions? Then you might just have the means to fill a gap in the market.
The last (and perhaps crucial) matter you need to consider when choosing a career is the competition — has the industry problem you're looking to address already been covered? If so, was it covered in a satisfying, quality way? If not, perhaps you've just found your true calling.
Consider some best second jobs you can take on without experience
Having a passion is great, but maybe you're just looking for a side gig you can start work on immediately, with no official experience?
If that's the case, you'll have plenty of opportunities, so take your pick:
If you're a great typist, you can take on data entry work in your spare time
If you're a skilled researcher, you can help take the load off of teams working on a project by conducting their internet research
If you're proficient in a language or two, you can apply to transcribe audio to text (bear in mind that you'll still need a transcription certification to work as a transcriber in the field of medicine, for example)
These positions are great if you're looking to find quick part-time gigs — although, they may be harder to find, due to larger competition.
Don't work for exposure
This is a common pitfall for most newbie freelancers with no experience — you'll feel tempted to work pro bono to gain exposure and experience you can later list in your CV.
But, you should be very careful about working for free.
On one hand, having no finished projects to showcase your talent usually means you'll be less likely to get hired — free work is easier to get (as you'd expect), and you can build a portfolio through it.
However, the problem here is that people may hear that you work for free, and it'll get harder for you to land paying gigs later — "You worked for company X for free, why can't you work for me for free too?"
So, don't take on free work just to build a reputation — remember, if your work is good enough to help you build a reputation, it's good enough for you to get paid.
The nail in the coffin for free work is that the very things you're looking to gain — respect and recognition — are the very things you're likely to lose.
People won't value your work nor respect you as credible professionals if you work for free because people are generally wired to think that there's something wrong with work they get for free — even if there isn't.
And, if you work for free, potential clients won't take you as seriously as they take professionals who price their work from the start — these professionals show they always value their work and time, which prompts clients to do the same.
In conclusion, you should always look for paying gigs — you'll just need to build your expertise, skills, and whatever you lack through online or in-person classes first.
Which brings us to the next point.
💡 Clockify Pro Tip
If you've decided to start charging your clients from the get-go of your freelance career, but you don't know how to make it work, check out the following blog posts:
Work on your freelance skills
When you have no official experience, but also lack the necessary skills to create full-quality work, the only efficient solution is to learn, learn, learn, and practice, practice, practice.
Now, this may not be practical when you're working full-time, but if this particular industry/niche is a passion of yours, then you'll probably have no problem exchanging leisure time for some learning time. Just make sure you always leave room for sleep, rest, and other necessities.
You can enroll in a class in your city to learn more about the most sought after programming languages or cutting edge practices in graphic design.
Or, you can try Lynda Online Classes in design, web development, software development, photography, or one of 600+ other courses.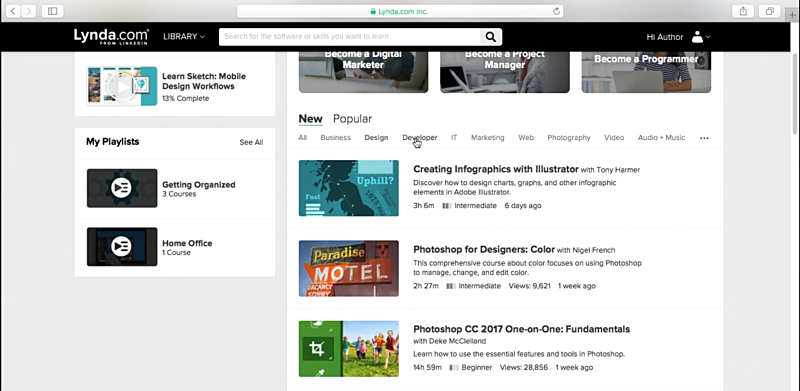 Udemy is another option if you're looking to expand your skills online.
You can learn practical knowledge by frequenting various niche-oriented websites that talk about the theory. Then, you can practice on your own, by coding, drawing, writing, researching, or otherwise expanding on your skills in your free time.
Work on additional skills
Apart from your core, industry-related freelance skills (i.e., your hard skills), you'll need to work on some additional skills — your soft skills.
Soft skills are more personality-related: communicativeness and critical thinking are probably the most important traits to pursue, but, you'll also need to be persistent, good at handling stress, an efficient scheduler, and skilled in time management.
You'll also need to be confident, to persuade your potential clients that you possess the skills and experience they're looking for.
In the end, perhaps most importantly, you'll need to nurture and get accustomed to discipline. After all, you will likely have to balance between your full-time job and freelance side-projects (not to mention your personal errands), and this takes some practice in planning.
*Some pointers from the previous section of this post are required even if you don't have experience — defining your business goals, choosing a niche, creating a personal website, and identifying target clients is always mandatory, so make sure you look into these points.
How to start freelancing in a particular niche
The previous sections of this post covered how to start freelancing in general (no matter whether you have experience or not, and regardless of the industry). But, there are also some pointers you should have in mind when looking for work in specific industries, such as programming, design, or writing.
How to start freelance programming
Your best chance to start a career in programming is to:
Find an experienced programmer to pair program with.
Block time in your calendar for coding every day (remember, you won't get far without constantly practicing your skills).
Develop apps, tools, and code, before showcasing your work on Github and similar places to market your skills to potential clients.
Work on open source projects.
Contact startups and local organizations to see whether they require software development services (chances are they will).
Create a business eCard and send it to all your email contacts to announce what services you're offering.
Apply to write technical guest posts about coding, or start a YouTube channel where you'll talk about various programming languages.
Go through job boards and websites for freelance developers, such as Scalable Path.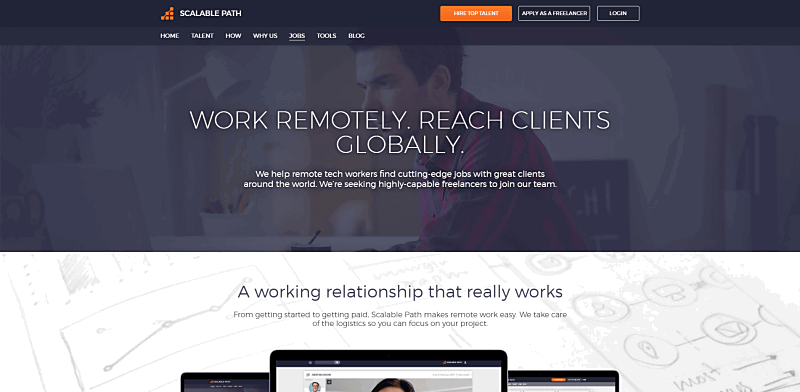 How to start freelance graphic designing
Your best chance to start a career in graphic design is to:
Pay special attention to your personal website design. Make it look like a brand, and include an appealing logo, to make you stand out among the competition.
Create new, innovative graphics and showcase them in your online portfolio in an appealing way.
Join a community of freelance designers and partake in community discussions and events, to impose yourself as a knowledgeable designer.
Work on cultivating a partner network. Find freelancers who have skills that complement your own, and build a relationship with them. Eventually, you may start working as a team on jobs or refer each other to clients.
Hold regular consultations (either face-to-face or online) with the client, to negotiate the price, requirements, and final product (if you don't initiate such consultation meetings, the client may start dictating these terms for you).
Create an intro design package of services you'll offer as a paid trial period. It's a great solution if you're unsure of how to price your services and tempted to offer free work for exposure.
Stack up on equipment and software you need, and always create mockups before going all-in on a final design solution.
Go through job boards and websites for freelance designers, such as Dribble.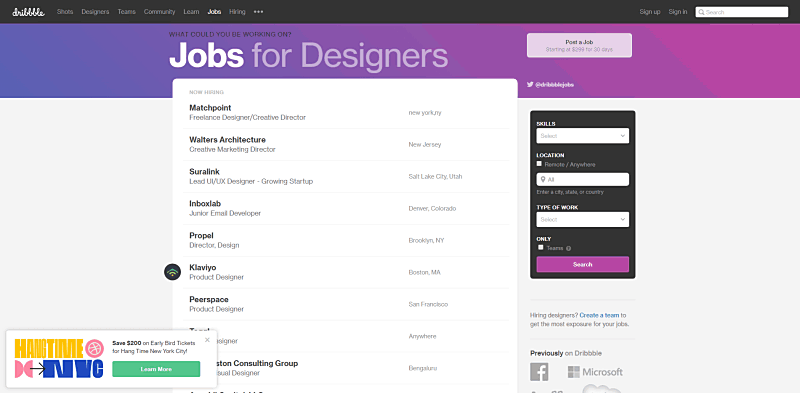 How to start freelance writing
Your best chance to start a career in writing is to:
Write every day. Work on your writing to expand your skills and keep them sharp on a daily basis (try the Seinfeld productivity method to help you with that).
Run a blog. A personal blog is mandatory if you're looking to make a name for yourself as a writer.
Aim to publish guest posts on reputable blogs in your respective niche.
Stay informed about the trends, innovations, and news in your niche. You'll likely find ideas for your next writing pitch this way.
Learn the basics about editing and managing images. Images break up the text (thus making it easier to scan), and clients may require you to add images to posts they commissioned you to write.
Be extra careful when crafting your cold email pitches. These pitches are usually the potential client's first glimpse into your skills as a writer. If your pitch is unconvincing and filled with grammar mistakes, the addressee will likely assume your content won't be any better and decline your proposal.
Go through job boards and websites for freelance writers, such as the Problogger Job Board.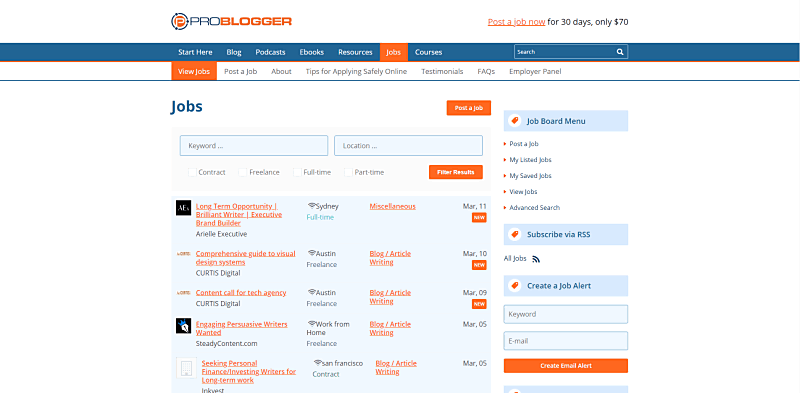 Conclusion
Entering the freelancing business may sound overwhelming and complicated, but it's actually pretty straightforward, once you follow the right steps.
Starting work in a particular industry requires that you focus on improving and expanding your primary skills — so, you should:
code as much as you can if you want a career in programming
sharpen your writing skills if you want to be a writer
build an attractive portfolio as a designer
But, there are steps all freelancers need to undertake, no matter their particular industry:
First, you'll need to define your business goals and find and stick to a perspective niche within your industry. Then, you'll need to identify target clients and define the prices for your freelance services. It's also important that you create an appealing website, and highlight a list of your best work there.
Now, finding your first client may be the most challenging step. But, once you establish a relationship with your first client, others will follow once you start expanding your network and list of referrals.
In the end, it's important that you set your limits and lay down some basic rules that help you balance your full-time job with your freelancing gigs.
On the other hand, if you want to start freelancing with no experience, it's best that you choose to work on something you're passionate about. Alternatively, you can select a line of work that doesn't require official experience, such as data entry.
You should also work on your freelance hard skills, and pay equal attention to your soft skills — this will help you get ahead in work.
And, most importantly, make sure you never work just for exposure and to build a reputation — if you're good at what you do, you're always good enough to get paid.