How to manage payroll for your small business
Payroll management is a tricky process that needs to be done right from the start. For small businesses, it's especially stress-inducing, as it requires knowledge of a large number of regulations and laws. To top it all off, you handle the livelihood of everyone under your employment, which is no small thing. So, payroll in itself requires meticulous work and data-keeping. Which we're here to help with.
So, in this blog post, we guide you through the essentials of how to manage payroll for your small business.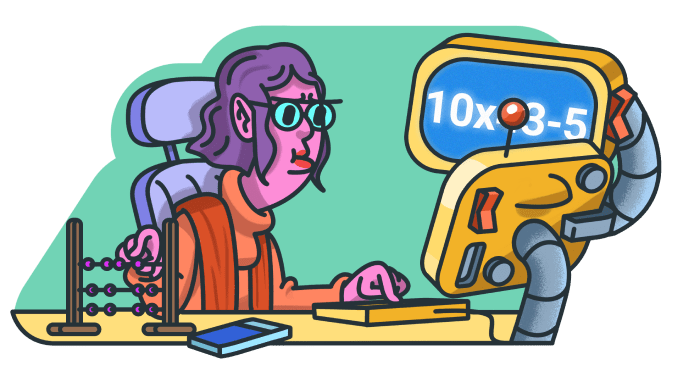 What is payroll management?
Payroll management is the process of calculating and distributing payroll, keeping up to date with compensatory laws and regulations, tax, etc. It also includes overtime assessment and calculations, flex time, and other details pertaining to wages.
This is all done to make sure your employees are compensated fairly, and on time.
Two avenues of managing your payroll
Not all wages are the same, as there are different types of employees, especially in the knowledge work industry. Depending on your industry, wage calculation and payout can include:
Salary wage (full-time employees, most often working on-site);
Hourly wage (contractors and freelancers);
Commission (contractors and freelancers);
Tip wage (food and service industries);
Overtime;
Paid time off.
But, if your business mainly depends on the knowledge workers, you will usually have an easier time. In this instance, there are two ways to pay your employees:
Weekly or monthly for full-time workers, and
Payroll for contingent workers (hired based on demand, usually consultants and freelancers, not tied to the company).
There are substantial differences between contractors, freelancers, and employees, so sorting out who is who might be the best first step. Get to know who needs which paperwork, how they are paid for overtime, if they're eligible for time off, and when. Lapses in this department can lead to employee lawsuits.
Tips on how to manage payroll for a small business
Several key thighs are necessary for successful and effective payroll management. Tax forms need to be submitted in time, work hours and overtime tracked, contracts thoroughly checked, etc. Let's take a look at each aspect of the payroll process and how to go about it.
Keep payroll documents in check
Although many of you reading this probably know which documents are needed for payroll, it's always good to refresh your memory. Besides, it helps solidify the schedule, so the process is easier.
Sort out onboarding paperwork ASAP
Contracts required for each new employee include:
W-4 for full-time employees and W-9 for freelancers and contractors;
Form I9 (maximum 3 days after the hiring date);
Direct Deposit authorization form;
Each of these tax and labor law documents has its own deadlines for submission on a yearly basis. Set up a custom schedule that will let you know, weeks in advance, when the deadline is approaching, so you can sort out your documents in time.
Sort out paperwork relating to employee benefits
In addition, if you're covering employee benefits and insurance, you'll also have to think about paid time off, sick leave, overtime wages, life/health insurance, pension plan, etc.
Most of this information, like sick leave, time off, vacation, and overtime can be tracked in a time tracking software. The best part about digitizing this data is that no matter what time you need it, in just a few clicks you generate a thorough report with all the necessary numbers.
Stay up to date with labor laws and tax regulations
Needless to say, it's in everyone's best interest (especially a business owner's), to stay up to date with any and all changes — whether it's tax regulations or labor laws. One Forbes article by their own Business Council gave invaluable tips to small business owners. Among them, we'd like to single out a few:
Hire a counselor — someone with expertise, who will help you avoid any pitfalls that could end up costing you thousands, if not hundreds of thousands in fees;
Meet with your consultants regularly — be it on a weekly or a monthly basis;
Sign up for newsletter updates, or bookmark websites — as Jennifer Coy mentions in the same article, as soon as a law is passed and is in writing, it's time to act. Waiting on a YouTube video, or a report from some digital editorial might already be too late.
Even these three tips alone could be enough to stay updated for your small business. However, we warmly recommend going through the article, as it is straightforward and explains in minimal detail everything you need to know.
Have a set payroll time
First and foremost, you probably have a specific payout day for all your employees. Whether it's monthly, weekly, or every two weeks. Having a set date like this makes it easier to schedule every other payroll task, as you work around it.
It's important to check what is the legally required minimum number of paydays for your country. If the law requires you to pay your employees twice a month, you have to know. Because if you are paying out less frequently than the minimum, then you're facing legal repercussions.
For example, in New York, the law states that manual labor workers need to be paid weekly, while for clerical workers it's twice a month.
Keep your records neat and safe by tracking time
The biggest issue with most payroll management processes is the lack of proper record-keeping. To be more precise:
Attendance tracking via pen and paper;
Tracking time with a spreadsheet that requires manual input;
Time tracking software that has only basic functions.
In the knowledge industry today, every business needs a reliable, robust payroll time tracker. Because aside from following hours worked, you can also make payroll so much easier by:
Tracking expenses and project progress;
Having the ability to separate billable and non-billable hours;
Getting insight on which areas cost you the most vs the least;
How much time your team spends on each aspect of the project, affecting finances overall;
Generating invoices, reports, and much more.
Long-standing time trackers like Clockify can help your business by offloading all the difficult and tedious tasks. All you have to do is instruct your employees on how to track their time and — voila! Every possible information you'll need for easy and hassle-free payroll.
Assign a payroll manager
Payroll managers are people whose expertise is business finance and human resources. They deal exclusively with payroll additionally overseeing any related staff (if you have them).
If you don't wish to hire separate counselors and accountants, you can always get a person on board to do all of that for you. A payroll manager will keep all the documents in check, update you on changes to taxes and labor laws, calculate wages, overtime, insurances, and benefits, and communicate any necessary contract and payroll changes with the employee.
With their expertise, you can also work on expanding your benefits responsibly. For example, improving your PTO (paid time off policy), to make your business more tempting to potential employees.
Have HR and payroll managers work together
If you have an HR manager, it would benefit your business to connect them and the payroll manager.
Since HR is the bridge between the company and the employees, they are equipped with all the necessary expertise to relay information between the two. They can learn about the payroll process in case an employee wants to learn more about their salary or benefits, or forward their questions and concerns to the payroll manager.
Consider hiring an external agency
This advice goes out to business owners who have contractors aside from full-time employees. Since contractors and freelancers require a whole slew of different documentation, it can become difficult to keep up with it all.
Payroll managers can still help you in this regard, but if you don't wish to hire another person, you can outsource the work from an agency. Even though you don't have a designated person in-house to handle everything, managed payroll through an agency can also benefit by:
Not having you worry about payroll processing software;
Not having to go through a hiring process;
Providing a pool of skilled people focused on your company;
It costing less to maintain;
Keeping you updated on any tax laws and regulation changes.
In the end, whether you should do in-house payroll management or outsource depends on your business size, scalability, and finances, of course.
Be transparent about the process
Last, but not least, you want to be transparent about the entire payroll process. There's no harm in employees knowing which taxes are being paid, how the labor laws affect their pay and contracts, down to the payroll schedule (when you start filing and processing documents, to the moment wages are distributed).
You can schedule occasional (brief) office-wide meetings with the payroll manager to explain the process, take any questions and concerns, and offer 1:1 consultations. Wages should never be a taboo topic, and the more involved employees are in how their pay is processed and distributed, the more trust they will have in you and the business overall.
Conclusion
The best payroll practice is often the simplest — or at least, as simple as it can allow. Your biggest concerns are
keeping track of the laws and regulations that mandate how and when you're supposed to pay wages and benefits, and
making sure all of your contracts, work time, and additional data are in one place and up-to-date.
A good time tracking software and a payroll consultant can help you manage both of those. But, if you're able, hiring a payroll manager, or an agency would offload most of the work and resulting stress to someone who is an expert.
✉️ Did you find this overview helpful? We aim to be as informative as possible, so if you know of any additional tips or comments, let us know! Contact us at bloogfeedback@clockify.me and we might feature you in this or one of our future articles.